Grant Shapps meets Essendon's junior architects with designs on their village
Housing Minister Grant Shapps visits Essendon, the birthplace for his vision for protecting rural villages for generations to come.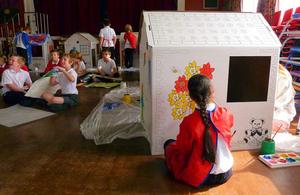 The minister visited the local primary school, which this year had a pupil intake of less than 10. He saw the first efforts of budding architects and village planners as local schoolchildren showed him drawings of the dream houses they would want to see built in Essendon.
Watch a video of the minister's visit
Video transcript (MS Word Document, 24KB)
Mr Shapps was in the village to explain how, thanks to cutting red tape, a new right will allow people in rural villages to choose what is built in their area, helping to make sure that children who live there are protected against unwanted development in the future.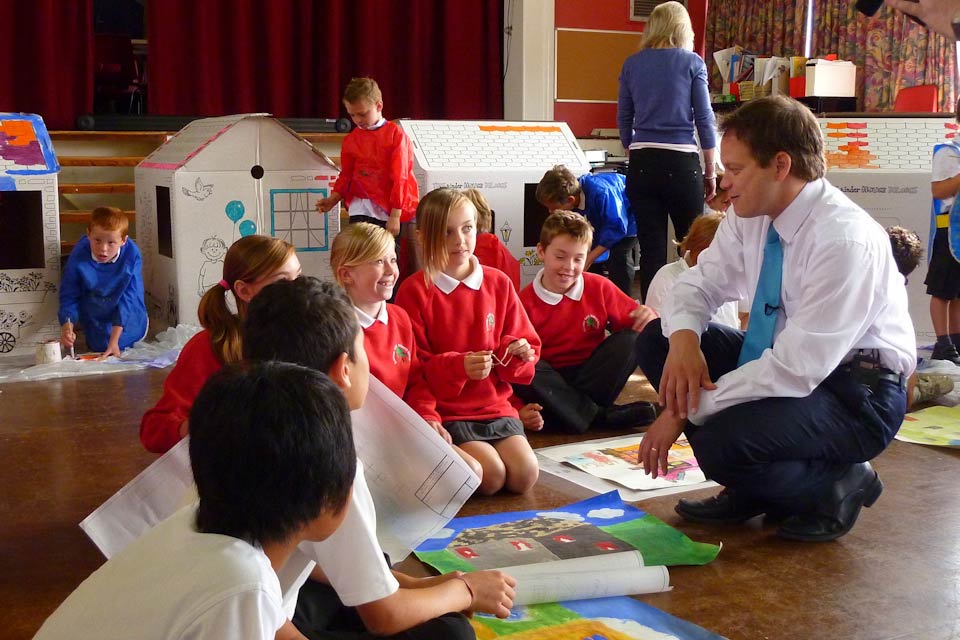 A Community's Right to Build
The Community Right to Build will allow local people and communities across England to decide where to create new homes, shops business and facilities where they want them and where they are needed, not where local councils and central government think they should be and free from unnecessary red tape and bureaucracy.
Housing Minister Grant Shapps said:
Far from the nimbyism that often hits the headlines, up and down the country there are entire communities willing and eager to give the go-ahead for new developments in their area. The countryside must be a vibrant place to live, and cannot be allowed to become a museum. I want to give communities the power to preserve their villages, which are currently struggling to survive because of a shortage of affordable homes.
Community Right to Build has the backing of celebrity builder and TV presenter Tommy Walsh. He said:
I've worked with people on community projects for many years, and in that time I've found that no one knows the needs of the community better than the people who live there. Whether it's building affordable housing to allow young people to remain in their village, housing for the elderly, new schools or even business developments to keep the community vibrant - if it's what the community wants, it should be made easier for them to do it. Any moves to cut red tape and help local people will certainly be welcomed by me.
Community Right to Build: Frequently Asked Questions (PDF, 78KB, 6 pages)
View a map showing examples of communities working together to develop their local area
More photographs of the visit are available from the DCLG Flickr channel
Published 23 July 2010