Grant Shapps makes housing our heroes a priority
Housing Minister Grant Shapps has said that members of the Armed Forces will, from now on, be given top priority for housing help. The dramatic…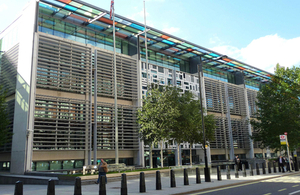 Housing Minister Grant Shapps has said that members of the Armed Forces will, from now on, be given top priority for housing help.
The dramatic move comes following a Military Covenant Housing Summit chaired by the Housing Minister on Monday and means that serving members of the Armed Forces, as well as those recently retired, will be able to benefit from a £400 million nationwide scheme aimed at helping 10,000 families buy a new home.
The Minister has also signalled that the Government will go even further by ensuring that all Low Cost Home Ownership schemes will now routinely place members of the Armed Forces at the top of their priority lists. And that Government housing agents will be instructed to go out and actively recruit military personnel for such schemes.
The news comes in addition to work between the Government, credit agencies and Royal Mail to ensure that those living on a base or serving abroad are not disadvantaged when applying for a mortgage.
Housing Minister Grant Shapps said:
This Government is not in the business of giving out pointless sympathy or hand outs. Instead we're pulling out all the stops to give our brave armed forces a helping hand onto the property ladder.

So I can confirm that military personnel are being promoted - instead of being just one of the priority groups for schemes like FirstBuy, they will now become the absolute top priority.

Our armed forces are being moved to the very front of the queue. And when the first keys to these new FirstBuy homes are handed over in September, I want to ensure that the brave and loyal men and women who serve in our armed forces, and have put their lives on the line to preserve our freedom and way of life, have had an opportunity to benefit.

But that's not the end of the story - until now we've had a mad situation where living on a base or serving abroad has disadvantaged people in the armed forces applying for a mortgage. So the Government will also be working with credit reference agencies and Royal Mail to ensure that this is no longer the case.
Twitter
Keep up to date with the Department by following us on Twitter (external link).
Media enquiries
Visit our newsroom contacts page for media enquiry contact details.
Published 20 May 2011