Grant Shapps calls for more 'mates mortgages' to help struggling first time buyers
Housing Minister Grant Shapps will today call on lenders to offer 'mates mortgages' so younger first time buyers can club together and take …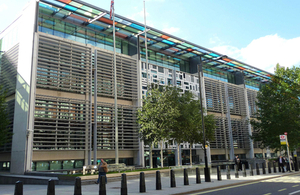 Housing Minister Grant Shapps will today call on lenders to offer 'mates mortgages' so younger first time buyers can club together and take their first step on the property ladder.
With new research published today showing 86 per cent of people want to buy a home, Mr Shapps wants lenders to make it easier for friends who would like to buy a house and can afford the repayments, but are locked out the market by the requirement for a large individual deposit.
For groups of friends without access to the Bank of Mum and Dad, mates mortgages could become a mainstream alternative to years of saving, as well as providing a welcome boost to the housing market.
The Minister wants more lenders to offer straightforward mortgage products such as Britannia's 'Share to Buy', so increasing the number of these schemes that facilitate joint ownership will be the top item for discussion when he meets key housing and mortgage industry figures for a second First Time Buyers Summit.
He will also urge lenders to replicate a new 'First Time Buyers Pledge' by Lloyd's. Under the pledge more advice and assistance will be available to prospective homeowners, including a personal action plan for unsuccessful applicants setting out how they could be successful in the future, and a promise that failed applications will not affect the credit rating of first time buyers.
The summit been arranged by Mr Shapps to review progress since he made a rallying call to the housing industry earlier this year to step their efforts and help more prospective first time buyers fulfil their dream of buying their own home.
Housing Minister Grant Shapps said:
I'm delighted that progress has been made since the first summit I called to help first time buyers. More mortgage products are now available, and lenders, housebuilders and councils are cooperating better with each other to offer a range of options to prospective homeowners.

But much more still needs to be done. 'Mates mortgages' are one option I would like to see explored. If there are mates who are perfectly capable of paying monthly mortgage payments but are struggling to fund a deposit on their own, there should be straightforward options to unite with their friends and take the first step onto the housing ladder together.

That's why I have once again called on key figures from across the housing market to come together and discuss ways to improve the availability of mortgages, and how existing products can be promoted much better.

I also want to discuss how the improved service being offered to first time buyers by Lloyd's can be replicated across the sector. Eight out of ten aspiring homeowners under 30 can't get on the ladder without help from the Bank of Mum and Dad. So it is vital that every option to increase the availability of mortgages is pursued, so we don't lock a generation of young people out of the housing market.
Mr Shapps welcomed the improvements that have been made since the first summit. This includes:
a range of new and innovative products developed jointly between lenders and housebuilders to offer mortgages on new build homes;
a growing number of local schemes providing local authority backed mortgages through Lloyds Local Lend a Hand;
a new Government FirstBuy scheme, specifically designed to help those struggling to buy their first home due to the need for large deposits, especially those in the military; and
better communication within the sector - a new website for lenders, housing associations, house builders and the public to promote joint working on affordable solutions including shared ownership and equity loans.
Notes to editors
1. New mortgage products that help first time buyers have become available this year. This includes the Hitachi loan deal with Barratts Homes, and mortgage guarantee scheme launched by Taylor Wimpey.
2. A new local mortgage product - Lloyd's Local Lend a Hand - has become available since the first summit in February this year. Prospective first time buyers will now be able to apply for council-backed mortgages through the scheme in areas across the country including Warrington, Northumberland, Orkney and Peterborough. Further schemes will become available later in the year.
3. Grant Shapps is calling for more mortgage products that help friends club together to buy a home - existing products include Share to Buy by Britannia.
4. The Lloyd's banking group launched their First Time Buyer Pledge on 31 May 2011.
Twitter
Keep up to date with the Department by following us on Twitter (external link).
Media enquiries
Visit our newsroom contacts page for media enquiry contact details.
Published 5 July 2011