Grant Shapps calls for 30-year mortgages
Housing Minister Grant Shapps has today called on lenders to consider offering more longer-term fixed mortgages of as much as 30 years, to encourage…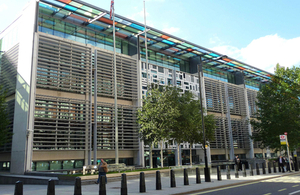 Housing Minister Grant Shapps has today called on lenders to consider offering more longer-term fixed mortgages of as much as 30 years, to encourage greater stability in the housing market as a "normal and sensible choice" for homeowners in the future.
Speaking at the Building Societies Association's Annual Mortgage Seminar in London, Mr Shapps said that he wanted to start a national debate on long term fixed mortgages and how their introduction into the British market could contribute to greater house price stability.
There are currently no mortgages with guaranteed life long interest rates. Few mortgages available can be fixed for five or more years, with the deals that are available often being restricted to those borrowing less than three-quarters of their property's long-term value.
Mr Shapps said that longer-term products will ensure "people know where they stand", as they will give consumers greater certainty over the costs of buying a house in the long term and allow families on tight budgets to know exactly how much they will be paying for their home in the future.
The certainty of these longer-term mortgages can also bring new funding into the market by offering a long term fixed return for investors, and open up new finance to give first time buyers and those without much equity in their homes a better chance of getting a mortgage.
He argued that Government wants to see stability in the housing market and with interest rates in the long term, and that more long-term products coming on stream could help deliver this, alongside the ongoing deficit reduction efforts.
But the minister also said that consumers have deep-rooted expectations that they can and should be able to shop around for a better rate and do this frequently during the term of their mortgage. And no-one wants to pay hefty early repayment fees every time they remortgage or move house.
Greater use of 'portable' deals - where borrowers are able to move house and keep their existing mortgage, and 'cap and collar' arrangements where the interest rate on a loan can only move within limits and borrowers are not liable to sudden repayment increases, could make longer deals more appealing to consumers.
Grant Shapps said:
In today's uncertain world, people want to know where they stand. Yet when it comes to buying a home, there are no mortgages available for them where they can fix their payments for a long time - the longest fixed-rate mortgage for many is five years.

Longer term mortgages - possibly as long as 30 years - could help families on tight budgets know exactly where they stand when they're buying a home, by giving them greater certainty over how much they will be paying for their home in years to come.

While they won't be right for everyone, lenders should start to look at the case for 30-year mortgages and how we can move to a more stable housing market where first-time buyers can get their first foothold on the property ladder at a cost they know they can afford.
Published 20 October 2011