GP practice data available to patients and professionals
The publication of GP practice data aims to provide the public with information on services they access on a regular basis, enabling individuals…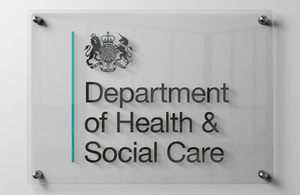 The publication of GP practice data aims to provide the public with information on services they access on a regular basis, enabling individuals to make informed choices and decisions. GP practices are usually the main or first port of call for patients seeking health care advice or treatment within the NHS.
GPs are responsible for the majority of patient contact within the NHS and are the gate keepers to specialist healthcare providers. They are therefore central to both the patient, their family and to the NHS as a whole. The performance of a practice in delivering services and care to their registered patient can be a key to the health outcome for the patient as well as the effectiveness of the NHS for that community.
To deliver the commitment the Department of Health has worked with primary care organisations including the Royal College of General Practitioners to bring together clinical service and outcome data on each GP practice in England.
Publishing this data will enable patients, academics, data intermediaries and other organisations to identify relationships and make comparisons, enabling more informed choices. The data can also be considered, linked and analysed to improve the quality of patient care and make services responsive to the people that use them.  Information about practice population, demographics and the prevalence of chronic conditions has been included to help in understanding practice performance.  This information will now be available in one place.
Patients can access some of the data in a user friendly format on the NHS Choices website, through GP practice profiles.  Data intermediaries and NHS organisations are able to access the raw data, in a spreadsheet format through the NHS Information Centre indicator portal. A more user friendly tool to enable patients to make comparisons across all practices will be delivered by April 2012.
NHS Choices, GP practice profiles
Published 7 December 2011