News story
GP practice data and comparative tool available to patients and professionals
The publication of GP practice data aims to provide the public with information on services they access on a regular basis, enabling individuals…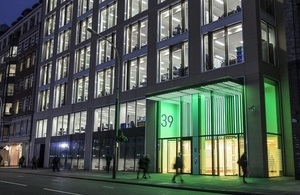 The publication of GP practice data aims to provide the public with information on services they access on a regular basis, enabling individuals to make informed choices and decisions. GP practices are usually the main or first port of call for patients seeking health care advice or treatment within the NHS.
GPs are responsible for the majority of patient contact within the NHS and are the gate keepers to specialist healthcare providers. They are therefore central to both the patient, their family and to the NHS as a whole. The performance of a practice in delivering services and care to their registered patient can be a key to the health outcome for the patient as well as the effectiveness of the NHS for that community.
To progress the transparency commitment the Department of Health continues to work with primary care organisations including the Royal College of General Practitioners. An additional 20 GP practice indicators are available on the health and social care information centre indicator portal, bringing the total to over 280.
In addition, to further assist direct comparison of how practices successfully deliver care to their patients, additional functionality has been added on the portal that will enable practice comparisons by using filters. This will enable users to compare indicators at clinical commissioning group, strategic health authority, primary care trust and GP practice levels.
Publishing this data will enable patients, academics, data intermediaries and other organisations to link data items, identify relationships and make comparisons that can better inform patients to make decisions on choice of practice. The data will also enable better understand for clinicians and commissioners on ways to improve the quality of patient care and make services responsive to the people that use them.  This information, supported by an analysis tool, is now available all in one place.
Simpler presentation for patients of some of the data can be accessed in a more user friendly format on the NHS Choices website, through GP practice profiles.
Data intermediaries, NHS professionals and members of the public are able to access the whole GP practice dataset, in a spreadsheet and table format, through the health and social care information centre indicator portal. The comparative tool is in the first stage of development, with further enhancements planned for September and December 2012.  Further additional GP practice indicators are planned to be published in September and December 2012.
For further information please also see:
Read the press release: Goverment opens up data to benefit patients and GPs
Published 7 June 2012