GP and Practice Team Bulletin March 2012
Issue 111 of the GP and Practice Team Bulletin is now online. In the March issue Dame Barbara Hakin, National Director of Commissioning Development…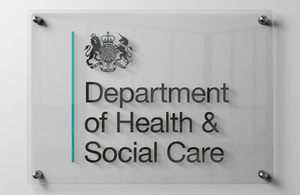 Issue 111 of the GP and Practice Team Bulletin is now online.
In the March issue Dame Barbara Hakin, National Director of Commissioning Development, provides her second update focusing on what clinical commissioning means for practices and how they can prepare for the introduction of clinical commissioning groups.
You can also learn about the Improving Access to Psychological Therapies (IAPT) programme, find out about the latest guidance issued by the GMC and have your say in the consultation on the UK Plan for Rare Diseases. There is also an update on the NHS Pension Scheme reforms and the latest campaigns from the Department of Health.
Published 28 March 2012