GP and Practice Team Bulletin: August 2012
The August 2012 edition of the GP and Practice Team Bulletin is now online. In this issue, National Director of Commissioning Development Barbara…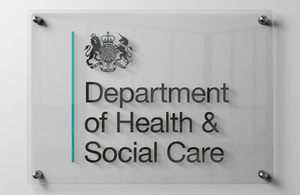 The August 2012 edition of the GP and Practice Team Bulletin is now online.
In this issue, National Director of Commissioning Development Barbara Hakin reports on the first wave of clinical commissioning groups moving towards authorisation, and how the NHS Commissioning Board Authority is engaging with GPs through regional forums and representatives to strengthen its clinical voice.
We report the development of electronic fit notes for GP practices, the re-launch of the Be Clear on Cancer campaign to raise awareness of the symptoms of bowel cancer, and highlight the latest guidance from NICE. You will also find useful links to the Health Secretary's annual report of the NHS and public health, the CQC's report into the safe management of controlled drugs, and advice for GPs on the Heatwave Plan for England.
You will also find the usual mix of news, resources, consultations and campaigns for the GP and practice team community.
Published 16 August 2012