Government warns against bringing food back from the Hajj
Every year around 20,000 British Muslims travel to Mecca for Hajj, but many may be unwittingly bringing illegal food items back into the country on their return.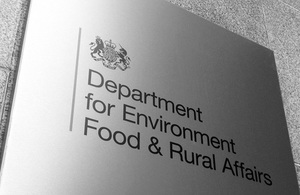 More than 50 people a day have illegal foods seized at ports and airports when entering the UK and the Government is asking Muslims returning from the Hajj to leave meat and dairy behind in Saudi Arabia. It is against the law to bring personal imports of any meat and dairy products into the UK from most countries outside the EU.
Food Minister Jim Paice said:
"I wish all British Muslims a safe trip as they complete this special pilgrimage, but I want to remind them that in bringing back meat or dairy products they could be bringing back disease.
"We need to make sure we protect our crops and livestock, as well as people's health - which is why we want to raise awareness and dispel myths about personal food imports rules."
More than 21,200 illegal personal food items, such as meat and dairy products, brought in from non-EU countries were seized by UK enforcement agencies such as the UK Border Agency last year, under EU rules intended to protect people, livestock and crops from exotic pests and diseases.
The UK Border Agency has deployed officers to further target high risk routes for illegal meat and dairy products carried by incoming travellers in line with the Government's priority to protect UK agriculture from harmful outbreaks of animal diseases.
The rules on what food products can and cannot be brought into the UK are available at: http://foodimports.direct.gov.uk/middle-east.html.
Published 5 November 2010