Press release
Government underlines its commitment to establish the National Infrastructure Commission via primary legislation
The government has committed to place the National Infrastructure Commission on a statutory footing.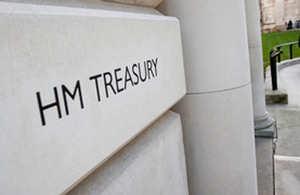 Following a consultation on how the National Infrastructure Commission should be structured and run, the government has today underlined its commitment to establish the commission via primary legislation.The response document also sets out that it will be mandatory for the government to respond to all recommendations from the commission.
Infrastructure is crucial to help build a more balanced, healthy economy for working people, and this important new organisation will determine national infrastructure priorities and hold the government to account for their delivery.
The commission, which has been operating in interim form since October 2015, has begun work on a National Infrastructure Assessment, which will set out its analysis of infrastructure needs over a 10 to 30 year horizon and set out an overarching, long-term vision.
The commission is also currently undertaking studies on two infrastructure challenges:
how the UK can become a world leader in 5G deployment, and how it can take early advantage of the potential benefits of 5G services
how to unlock growth, housing and jobs in the Cambridge-Milton Keynes-Oxford corridor
The public consultation lasted for 10 weeks from 7 January 2016 to 17 March 2016.
More information
Please contact press@infrastructure-commission.gsi.gov.uk if you have a media enquiry for the Commission.
Published 19 May 2016