News story
Government to work with toy industry to get girls into science and engineering
Government meets toy industry to discuss how we can all better understand customer attitudes around STEM (science, technology, engineering, mathematics) toys.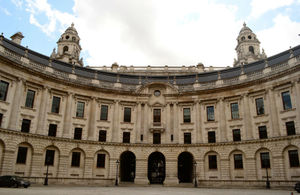 Toy retailers and manufacturers have discussed with Government how we can all better understand customer attitudes around STEM (science, technology, engineering, mathematics) toys.
The discussion happened at a meeting organised by Minister for Women and Equalities, Jenny Willott as part of the Government's drive encourage more girls to take physics and maths qualifications and to consider a career in the STEM sector. There is a shortage skill workers in some STEM sectors in the UK which could be partly addressed by increasing the number of women in these industries. Fewer than 1 in 10 engineering professionals are female.
This meeting builds on the work that that business, schools and the Government is doing to increase the numbers of girls taking physics and maths qualifications. We need to grow tomorrow's engineers and great, well-made science toys can and do help us to that.
Government already has a number of work programmes looking at this issue across a number of sectors. For example the 'Your Life' campaign, brings together leaders in the STEM sectors, entrepreneurs, businesses, large and small, alongside government to make sure we have the workforce we need to remain globally competitive. 170 companies and organisations in the STEM industry have signed up and set out a shared ambition to recruit and retain women in science and maths careers.
Government and industry have a shared commitment to ensure customers continue to get the best possible choices, and the attendees shared some wonderful examples of how good marketing of science toys to girls can increase sales and how science toys can widen the interest level in science and technology. This is a win/win situation – more girls are exposed to science and engineering toys and play, customers get more choice and this all helps grow our economy.
Jenny Willott, Minister for Women and Equalities, said:
Today was an important first step in looking at how well made well marketed toys can encourage girls to take an interest in science and engineering – traditionally male dominated territory. Today we agreed to work together to look at customer's attitudes to toys and the choices they make in buying them.
It's great to see an industry taking an active role in encouraging children's interest in STEM subjects.
Published 27 June 2014