Government to cut back on red tape for community entertainment
Community groups are to be set free from red tape.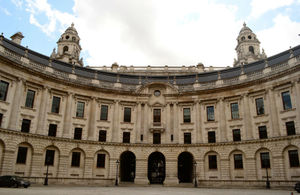 The Government today announced plans to cut unnecessary regulations around neighbourhood events.  
The change will mean that community venues - including community centres, schools, village halls and hospitals - will be exempt from licensing restrictions. They will be free to put on cultural events like dance displays and concerts without having to apply to the local council for a licence.
Under current rules, eligible organisers either have to apply for a Temporary Event Notice at least 10 days prior to putting on every event, or apply for an entertainment licence, that on average costs well over £200 for new applications.
It is not just community facilities that are set to benefit, as local businesses and cultural organisations no longer have to fill in reams of paperwork and go through a costly process just to host a live music band or put on a play. It's anticipated that the move will see thousands of extra events take place across the country.
The change - to the 2003 Licensing Act - has been brought about following a public consultation, and is part of the Government's 'red tape challenge', aimed at removing unnecessary bureaucracy from civil society organisations, charities and businesses.
Minister for Sport and Tourism, Hugh Robertson said: "Local events have become unnecessarily bureaucratic and complicated to organise. Deregulating them will encourage people and organisations to lay on more events and bring local people together."
The measures to deregulate plays, dance and indoor sport will be put to Parliament in the next few weeks, with the intention of bringing the measures into effect in England and Wales by April 2013.  The remaining legislative measures, including live and recorded music and entertainment activities at community venues will be introduced to Parliament as soon as possible. DCMS will also consult on measures that examine community film screenings later this year.
Robin Simpson, Chief Executive of Voluntary Arts said: "Performances by amateur groups form a significant proportion of the cultural life of the country. In some communities amateur shows are the only available live performances. For some time amateur arts groups have struggled with the complexities, confusions and costs of entertainment licensing which has often seemed excessive when applied to small-scale, non-profit, community activities. Voluntary Arts welcomes, therefore, the deregulation announced by the Government this week and hopes this will encourage more amateur performances and ease the load on the organisers of amateur groups."
David Butler, PTA-UK Chief Executive said: "Every year, tens of thousands of PTA volunteers work incredibly hard to raise over £100 million to benefit English schools and to provide a range of events and activities which support school communities.  Entertainment licensing requirements are often a barrier to their success - they impose additional costs and add a layer of time consuming bureaucracy.
"PTA-UK is delighted by these proposed changes which will make it far easier for PTAs to hold a range of events and activities.  For example, based on most primary PTAs in England hosting at least one school disco a year which will no longer require a licence, an astonishing quarter of a million pounds* cost saving will be made - PTA funds which will now be available to directly benefit schools, pupils and education."
Christine Payne, General Secretary of Equity said: "Following a positive start with the Live Music Act, Equity is delighted that further much needed entertainment licensing reform is underway. Locally based variety, theatre, music and dance venues and the performers who appear in them are the bedrock of our creative industries. We look forward to these new measures giving new talent a chance to gain exposure and established performers more opportunities to entertain the public."
Jo Dipple, Chief Executive of UK Music said: "UK Music is a huge supporter of the Live Music Act which came into force on last October. It removes the need for venues to seek an entertainment licence if they have an audience of less than 200 people. It will pave the way for a generation of new talent which is the lifeblood of the British music industry.
"Government's intention to increase the waiver from 200 to 500 is an unexpected seasonal gift, and one we wholeheartedly support.  This will energise the grassroots music scene even further than the Act itself.  In ten years' time, when some new band is top of the charts, we must look back at this announcement and remember its influence on British musical talent. Thank you from all at UK Music."
Notes to Editors
Under the current legislation, licences are required to host entertainment activities that are attended by the public or in private with a view to profit. Entertainment regulation is one of the 2003 Licensing Act's three functions, along with regulation of alcohol sales and late night refreshment. The 2003 Act aimed to create an environment in which all licensable activities could be administered under a single regime.
Last year's public consultation examined entertainment deregulation against key issues such as suitable audience sizes, locations and performance end times.  It has led to changes that will remove the requirement for entertainment licenses, between 8am and 11pm for indoor sport activities for audiences of 1000 or less, plays and dance to audiences of 500 or less, and live and recorded music in alcohol licenced premises for audiences of 500 or less. The measures will also include plays, dance and indoor sport events taking place on community and Local Authority owned premises.
The key protections of the Live Music Act 2012 will also be retained, but raise the permitted audience ceiling from 200 to 500, in line with most other deregulated activities in on-licensed premises and workplaces. Recorded music: in line with live music deregulation, regulation for recorded music (mainly discos and DJs) will be suspended between 8am - 11pm in on-licensed premises such as bars and clubs.  This measure, like live music deregulation, is subject to controls from the local licence review process.
The Written Ministerial Statement can be viewed on the Parliament website. 
A summmary of responses and the Government's full response to the consultation can be found online and in the libraries of both Houses.
See further information on the Red Tape Challenge.
*PTA-UK research shows that approximately two thirds of schools have a PTA.  It has therefore been estimated that there are around 12,000 primary schools in England which hold at least one disco every school year for which a Temporary Event Notice is required at a cost of £21 each.
Press Enquiries: 020 7211 2210
Out of hours telephone pager no: 07699 751153
Public Enquiries: 020 7211 6000
Published 8 January 2013