Government to consult on amount society lotteries give to good causes
Research into the impact of Health Lottery on the National Lottery good causes published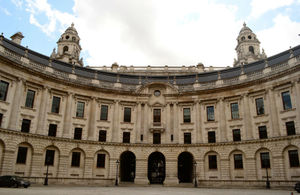 A consultation on whether to change the minimum amount of proceeds that a Society Lottery has to return to good causes will be launched in the new year the Culture Secretary Maria Miller has announced today.
The consultation is a response to the changing lottery market, including the increasing use of professional lottery managers' and umbrella schemes, such as the Health Lottery, which promote several lotteries under one banner. The consultation will explore ways of ensuring that the market delivers the maximum benefit to good causes, including those supported by the National Lottery and will look at whether there is a case for changing the minimum percentage of proceeds that society lotteries are required to apply to their good causes, which is currently set at 20%.
Secretary of State for Culture, Media and Sport, Maria Miller, said:
"Lotteries are hugely important in raising very large amounts money for charities and community groups up and down the country.  But with a changing market it is right that we make sure that the main priority for each and every lottery is to raise money for good causes."
Independent research on the Health Lottery, that was launched in October 2011 and its impact on National Lottery Good Causes has also been published today. The research, by NERA Economic Consulting for the Government entitled 'Assessment of Lottery Market Issues' considers the impact of the Health Lottery and similar multiple society lotteries in the wider lottery market and the distribution of money going to good causes. The initial findings of the research indicate "to date there is no clear evidence that the Health Lottery has taken very significant revenues from the National Lottery or that it poses a threat to existing society lotteries. It is likely, therefore, to have increased the total amount of money raised by lotteries for good causes."
This report, along with next year's consultation, will help inform DCMS on further work on the impact of the Health Lottery on the National Lottery and the rest of the lottery market.
Notes to Editors
The NERA report, 'Assessment of Lottery Market Issues' can be viewed here. 

The Gambling Commission recently published the industry statistics covering the period April 2009-March 2012. This includes data on society lotteries including size of the sector and the amount it generates for good causes.  

Professional lottery managers, also known as External Lottery Managers (ELM) are commercial companies who offer services to society lotteries and who make arrangements for a lottery on behalf of a society or local authority of which they are not a member. All ELM's must hold an External lottery manager (ELM) operating licence issued by the Gambling Commission before they can promote a lottery on behalf of a society.
Press Enquiries: 020 7211 2210
Out of hours telephone pager no: 07699 751153
Public Enquiries: 020 7211 6000
Published 18 December 2012