Government takes next step on zero carbon homes
Zero-Carbon Homes are a step closer today after new proposals were announced to cut carbon emissions in new and existing buildings by Communities…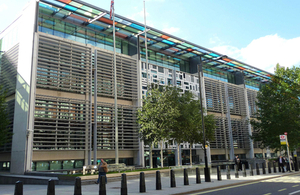 Zero-Carbon Homes are a step closer today after new proposals were announced to cut carbon emissions in new and existing buildings by Communities Minister Andrew Stunell.
Mr. Stunell said changes to the country's building regulations would make new homes, shops and offices warmer and cheaper to run, support growth and take England a step closer to meeting its bold low carbon commitments.
Today's ambitious measures, developed together with the construction industry, will help reduce the regulatory cost for businesses, and pave the way for the introduction of zero-carbon homes from 2016.
The proposals will also help with the roll out of the Green Deal this Autumn, stimulating demand, whilst helping to cut both carbon emissions and energy bills for householders.
The new set of Building Regulations published for consultation today will save over £63 million a year for businesses by cutting excessive red-tape and deliver safer and more sustainable buildings.
When these amendments come into force next year, more energy efficient homes will typically save householders over £150 a year on energy bills compared with homes being built in May 2010.
Homeowners will also save money with an extension to the range of simple, electrical DIY jobs that can be carried out without the need for a building inspector, reducing costs for both consumers and installers and the burden on local authorities who inspect work.
Launching the consultation, Mr Stunell said:
A quarter of the carbon emissions produced each year come from our homes, so it is vital we get to grips with energy efficiency to tackle this problem. Making our homes more sustainable will also keep people warm, drive down bills and support jobs in the construction industry.

The Coalition is committed to being the greenest government ever, so improving the energy efficiency of our existing buildings through the Green Deal, and ensuring that all new homes are zero carbon by 2016 is a top priority.

But we need to do this in a way that doesn't add to the regulatory burden on businesses. So I'm delighted that these much-needed changes will provide guidance that is both fit for purpose and will cut carbon emissions, whilst also saving money for householders and businesses alike.
The Department is now looking for views and evidence on the proposed regulations and will continue working with industry and other key partners before finalising proposals.
Notes to editors
1) The consultation opens today and responses can be provided up until 27 April 2012, other than the proposals related to the Green Deal where responses have been requested by 27 March 2012.
2) The Government will consider the responses and aim for new building regulations to come into force in 2013, although some changes might be brought in earlier to support the Green Deal framework.
3) The consultation document on the new proposed regulations has four sections:
changes to technical details

increasing the energy efficiency of buildings

electrical safety in homes; and

changes to the building control system.
4) The proposed 2013 changes take the next step towards the 2016 zero carbon standard for homes by tightening the carbon dioxide targets for new buildings and introducing specific energy efficiency targets for new homes.
5) The energy bill savings under this Government include those from 2010 Building Regulations changes as well as those proposed in this consultation.
5) An 'Easier to Read' summary of the 2012 consultation on changes to building regulations can be found here: www.communities.gov.uk/documents/planningandbuilding/pdf/2077415.pdf (PDF, 212kb).
6) The four sections of the consultation can be found here: www.communities.gov.uk/planningandbuilding/buildingregulations/buildingregulationschanges/.
Twitter
Keep up to date with the Department by following us on Twitter (external link).
Media enquiries
Visit our newsroom contacts page for media enquiry contact details.
Published 31 January 2012