Press release
Government sets out its ambition to bring World Expo to Britain in 2025
Move part of new Business Events Strategy for UK to increase share of global conference market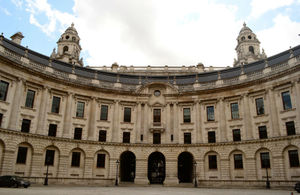 The Government hopes to bring the World Expo show to Britain in 2025 as it looks to grab a bigger slice of the business tourism and events market, Culture Secretary Sajid Javid announced today.
Hosting business conferences and events is worth £39.1 billion to the UK economy but Britain is currently ranked fifth in the world league table for the number of events hosted. America, Germany, Spain and France are all ahead of the UK.
Meanwhile London is the only UK city in the top 10 world cities that host the biggest number of major international business events.
London comes in tenth place with Paris, Madrid, Vienna, Barcelona and Berlin making up the top five, according to data from the International Congress and Convention Association.
Culture Secretary Sajid Javid said:
"Britain is renowned for putting on some of the biggest events in world sport, following the success of the London 2012 Olympic and Paralympic Games.
"But I want us to increase our standing in the business events world and host more major conferences that can help generate growth for our economy and create jobs. Bringing the World Expo to the UK in 2025 would be a major coup and give us another great opportunity to champion the best of Britain to the world."
The government will be speaking to tourism bodies and the business events sector on what location and venue in the UK will be put forward as a candidate for the World Expo 2025.
The World Expo happens every five years with Milan hosting in 2015 and Dubai in 2020. Bids are submitted to the Bureau International des Expositions (BIE). They attract global audiences and help countries champion their business, innovation, cultural and entertainment offerings while strengthening ties and co-operation across the world.
The Government announced the ambition to bring the World Expo to Britain as it published its 'Business Visits and Events Strategy' today outlining a nationwide approach to help land some of the biggest global fairs and conferences.
The strategy, that followed widespread consultation with the industry, includes proposals to:
Set up a cross-Whitehall and industry Business Visits and Events Board that will report to Ministers to advise on what major events to target that have a large inward investment potential for the UK.

Encourage cities that want to host more business visits and events to submit innovative bids that help them do so to the £2 million GREAT UK Challenge fund, launched yesterday

The Business Visits and Events Board to work with DfT to ensure future transport improvements consider the impact on business visits and events industry

The Home Office to consider the provision of special arrangements at ports of entry for priority events, as identified by the Business Visits and Events Board

VisitBritain to undertake international business events promotion for Britain using the Government's GREAT brand

VisitEngland to help grow and support business visits and events in England.
Notes for editors
The government and UK Sport has also published the Gold Framework today to help consolidate Britain's position as one of the leading nations in securing and hosting the biggest sporting events in the world

The UK is participating at the World Expo 2015 in Milan from 1 May to 31 October. Feeding the Planet, Energy for Life is the core theme. 145 nations are participating including the UK's major political and trading partners. Milan Expo 2015 offers a global platform to promote UK international agendas and showcase British innovation, creativity and global leadership in the following core sectors and areas: Agricultural Technology (Agri-Tech), Creative Industries, Food and Drink, Healthcare, International Development (Aid-funded Business, Sustainability), Life Sciences and Technology.

The UK's participation theme for Milan Expo 2015 is Grown in Britain & Northern Ireland, led by UK Trade & Investment (UKTI) with support from seven HM Government departments. The stand-out UK Pavilion is inspired by the role of the bee in the global ecosystem and offers visitors a unique experiential journey. It also forms the platform for a six-month global programme of UK business (Global Business Programme) and cultural events, linked to the challenge of feeding the planet.

Click here or follow @ukpavilion2015
Published 27 March 2015