News story
Government seeks views on administration of business rates system
Discussion paper looking at responsiveness and effectiveness of system launched.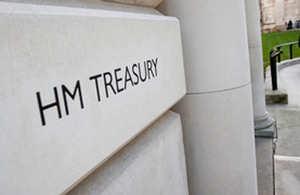 The government has launched a discussion paper on the administration of the business rates system and is seeking views from businesses and local authorities.
Part of the government's commitment to making the tax system simpler, easier to understand and more transparent, the review will consider how the business rates system in England is administered by the Valuation Office Agency and local authorities.
It invites views on how the administration could be improved in the longer term – following the planned 2017 business rates revaluation – and the government hopes to use the review to strengthen the system's responsiveness to changes in property values and its simplicity and transparency for business ratepayers.
Announced at Autumn Statement 2013, the review will focus on five elements of the system: how property is valued; how often property is valued; how business rates bills are set; how business rates are collected and how information about ratepayers and business rates is used.
Exchequer Secretary to the Treasury, David Gauke, said:
The government's long term economic plan is to support business and enterprise and we have taken a number of steps to help them with their business rates. This includes over £1 billion of business rates support which took effect on Sunday.

Through this review, we want to look at options for longer-term reforms that will make the system fairer, more efficient and more responsive to economic circumstances, while making sure business rates remain a stable and sustainable tax which funds essential local services.
Local Government Minister Brandon Lewis added:
A key part of the government's long-term economic plan is to back business with taxes which are lower and more efficient.

We have already brought in the biggest package of business rate support in over 20 years for small firms, local shops and pubs.

The government will now look at options for longer-term administrative reform of business rates after 2017 that are simpler and deliver fairness, stability and predictability to ratepayers.
Views are sought from all those who interact with the business rates system. Responses are requested by 6 June 2014 and should be sent to: businessrates.review@hmtreasury.gsi.gov.uk
Published 10 April 2014