Government response to the Policy Exchange Report
Following the publication of the Policy Exchange report Ending Expensive Social Tenancies: Fairness, higher growth and more homes the Government…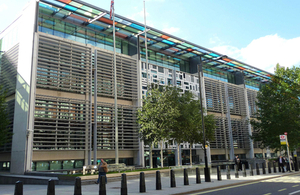 Following the publication of the Policy Exchange report Ending Expensive Social Tenancies: Fairness, higher growth and more homes the Government sets out its position in the following statement by Housing Minister Grant Shapps:
It is common sense to use social housing stock as efficiently as possible, especially since housing waiting lists almost doubled between 1997 and 2010.

Where social landlords have houses which are worth millions, they are able to sell them and build more affordable homes to help more ­vulnerable people come off the ­waiting list. Many independent housing associations have already done this, but councils have been slower to seize the opportunity.

This Government is investing £19.5billion of public and private funding into an affordable housing programme to deliver 170,000 homes, and has given councils the flexibility to offer fixed term tenancies to new tenants to ensure social housing goes to those in greatest need.

Councils looking to sell vacant social housing can now keep the receipts to invest in affordable housing, regeneration or paying down housing debt in their area. And the reinvigorated Right to Buy is helping existing council tenants realise their dream of home ownership with increased discounts of up to £75,000, with a new commitment to replace additional council homes sold with new affordable homes for rent on a one for one basis nationally.
Published 20 August 2012