Government response to select committee report on the draft National Planning Policy Framework
Decentralisation Minister Greg Clark today welcomed a Select Committee report that showed people supported the concept of a streamlined planning…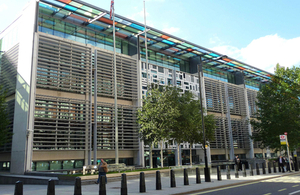 Decentralisation Minister Greg Clark today welcomed a Select Committee report that showed people supported the concept of a streamlined planning system.
The Committee concluded that "we can report that most witnesses to our inquiry were broadly content with the concept and approach of the NPPF in simplifying planning guidance and did not want a wholesale rewrite." (p7)
In particular, the Committee considered that "it is reasonable and practical for the NPPF to have as an overarching principle a presumption in favour of sustainable development." (p32)
And indeed that "if the final NPPF contains an agreed definition of sustainable development which is balanced and comprehensive, then the 'presumption in favour of sustainable development' becomes a very constructive part of the Government's wider environmental, social and economic agendas." (p22)
The Committee helpfully provides its own suggested definition of sustainable development (p28) which it considers would achieve this purpose.
It is a definition that respects the core Brundtland definition but reflects the balance between economic, social and environmental dimensions. The Government will carefully consider the proposed approach.
Mr Clark said:
I warmly welcome the DCLG select committee's constructive recommendations to the draft Framework consultation. I invited the Committee to make specific suggestions to the draft framework and am grateful for the practical and measured way they have approached the exercise.

The Government will consider carefully each of the suggestions that have been made, along with all responses to the consultation.

We are determined that the National Planning Policy Framework will put power into the hands of local people, through a simpler, clearer system, which safeguards our natural and historic environment while allowing the jobs and homes to be created that our country needs.
The Committee's report establishes common ground with the Government that:
The planning system needs to be simpler and more accessible (p63)
The local plan is the starting point for decisions (p4)
The current absence of plans has been a contributory factor to the shortage of homes (p48)
That a 'presumption in favour of sustainable development' should be a golden thread running through the planning system (Press release)
The definition of sustainable development should be based on the longstanding Brundtland definition (p24)
Local Authorities should be incentivised to have plans in place as soon as possible (pg 41- 42)
Transition arrangements should be established in consultation with local government (p53)
The report makes specific constructive suggestions including:
An expanded definition of sustainable development (p28)
Standardising key terms - such as weight in decision making (p15)
Emphasising the importance of the local plan (p34)
Clarifying the expression of policy on brownfield land, offices in town centres and windfall sites (p57-60)
Published 21 December 2011