Government responds to 7/7 inquests
Government and the security service accept recommendations made by the coroner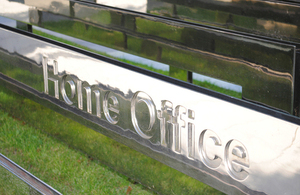 A written ministerial statement has been laid in Parliament confirming that the government and the security service has accepted all the recommendations made by the coroner in the inquests into the deaths resulting from the London bombings on 7 July 2005, specifically;
that consideration be given to whether the procedures can be improved to ensure that 'human sources' who are asked to view photographs are shown copies of the photographs of the best possible quality, consistent with operational sensitivities.
that procedures be examined by the Security Service to establish if there is room for further improvement in the recording of decisions relating to the assessment of targets.
that the Department of Health, the Mayor of London, the London Resilience Team and any other relevant bodies review the emergency medical care of the type provided by LAA and MERIT and, in particular (i) its capability and (ii) its funding.
The Home Secretary also informed Parliament that the government response 'provides full consideration on areas of concern that were raised by the Coroner, but which were not attached to formal recommendations, and considers the broader UK implications of those recommendations addressed to London based organisations.'
The government's response has been published in full on the inquest website - http://7julyinquests.independent.gov.uk/index.htm
Published 19 July 2011