Press release
Government reassures GTR staff over jobs
Government reassures GTR on-board staff about their role in future franchises.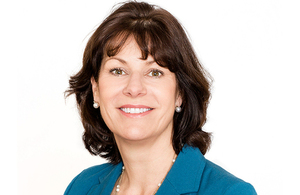 The government is reassuring GTR on-board staff about their role in future franchises as part of a move to bring the wholly unjustified industrial dispute on the GTR franchise to an end.
The pledge comes on the day the Southern rail operator introduces a revised timetable designed to make sure peak services run more reliably in the face of industrial action and high levels of staff sickness.
Government is spending £1,765 million on new trains for the Southern and Thameslink networks. On the new trains, doors are operated by drivers rather than on-board supervisors. This method of working has been standard practice on parts of the rail network for more than 30 years and the industry's safety regulator, the Office of Rail and Road (ORR), has confirmed it is a safe method of working.
GTR, the operator of Southern, has guaranteed that no on-board staff will lose their job or face a pay cut as a result of the changes. Despite this, the RMT union has taken strike action and huge disruption is being caused to passengers by a massive increase in staff not turning up to work and claiming sickness.
The government is today (11 July 2016) taking steps to reinforce the message that staff can be reassured about their future role.
Rail Minister Claire Perry said:
I do understand that train staff worry that the change to roles could be the thin end of the wedge. They are concerned that at the end of the GTR franchise a new operator might come in and reverse those promises.

I want to reassure staff that a busy, growing and successful railway will need more people, not fewer, to help passengers in future. The jobs those people do will be skilled and not dumbed down or contracted out. The government, in specifying future franchises, will ensure that operators are committed to investing in the skills of their workforce, including on-board staff. In return, I ask only that staff and unions help us to modernise and improve services compatible with the modern trains we are introducing for passengers.

There is no threat to safety, jobs or pay from the introduction of new trains and no excuse left for industrial action. This is now a big test for the RMT: are you on the side of passengers employees, or needless disruption?
Rail media enquiries
Media enquiries 020 7944 3021
Out of hours media enquiries 020 7944 4292
Switchboard 0300 330 3000
Published 11 July 2016