Government pledges support for women with postnatal depression and improvements to maternity care
Women who have postnatal depression and women who have suffered a miscarriage, stillbirth or the death of a baby will get more support from …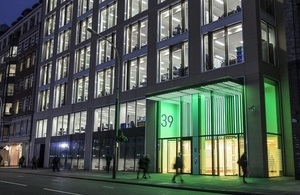 Women who have postnatal depression and women who have suffered a miscarriage, stillbirth or the death of a baby will get more support from the NHS, Health Secretary Andrew Lansley has pledged today. The government has also pledged to improve maternity care.
An extra 4,200 health visitors being recruited by the government will get enhanced training so they can spot the early signs of postnatal depression.
Health visitors and midwives will be supported to work together to provide expert joined up care for new parents, with a focus on emotional wellbeing. These key healthcare professionals will be able to access new evidence and training so they can identify and support women with postnatal depression. Where extra help is needed, they will be able to refer women to counselling, backed by a £400 million investment in psychological and talking therapies.
For the first time, the NHS will be measured against how well it looks after parents who have miscarried or suffered a stillbirth or cot death. Patients will be asked to rate their care so the NHS can improve it.
The government has also pledged to improve maternity care by making sure:
women will have one named midwife who will oversee their care during pregnancy and after they have had their baby
every woman has one-to-one midwife care during labour and birth
parents-to-be will get the best choice about where and how they give birth
The government will work in partnership with key stakeholders including the Royal College of Midwives and the Community Practitioners' and Health Visitors' Association, and organisations such as 4Children, Mumsnet and Netmums to support implementation.
Any woman who thinks she may be suffering from postnatal depression, or who has had a stillbirth or miscarriage, should contact her midwife, health visitor or GP.
For information and support, contact the following organisations:
Published 16 May 2012