Government plans to slash red tape and 'pointless bureaucracy' for live music and public entertainment as part of cross-Government 'Red Tape Challenge'
John Penrose: 'Deregulation will help new talent emerge and promote economic growth'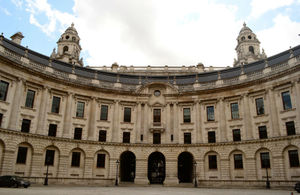 The Government today announced plans for a wholesale deregulation of entertainment licensing in the UK.  The proposals, part of the Government's 'Red Tape Challenge' is contained in a consultation paper, Regulated Entertainment, which proposes scrapping much of the Licensing Act 2003 requiring people to apply and sometimes pay for licences for many events where there is little or no risk of trouble.
These include activities such as:
School plays, children's films shown to toddler groups, school discos where tickets are sold to raise funds for the PTA, or exhibitions of dancing by children at school fetes;
Folk duos in pubs, pianists in restaurants and brass bands playing in public parks on Sunday afternoons; and even
Punch and Judy shows and performances by street artists.
This announcement does not affect the current rules on the licensing of alcohol supply and sale.
Tourism Minister John Penrose said:
Current entertainment licensing rules are a mess.  Pointless bureaucracy and licence fees imposed on community groups trying to put on simple amateur productions and fund-raising events, sap energy and deaden people's desire to get involved. The Government's Red Tape Challenge, is leading to deregulation across all sectors of the economy - and in this case it will make it easier for new talent to get started and help pubs to diversify into other activities to help weather the present tough economic climate. 
That's why I want to set a match to all this nonsense, and trust sensible people to act sensibly, with regulation retained only where rightly needed to keep audiences and performances safe.
'Regulated Entertainment' looks at all currently licensable activities such as performances of plays, live music and dance; exhibition of films; indoor sports, boxing and wrestling (indoor and outdoor); and public playing of recorded music, and asks the question 'what would happen if this activity were no longer licensable?'  Where there is no good reason to continue with the present regime, the presumption will be in favour of abolition.
However, the Government is also clear that there will be no relaxation on the rules controlling gatherings of more than 5,000 people, boxing and wrestling, and things classed as sexual entertainment.
John Penrose continued:
Before we press ahead, it's important we get the views of those working in the industry, and to make sure that the principles of public safety, prevention of public nuisance and the protection of children from harm are safeguarded.
Our starting point is a simple one: if there's no good reason for any of the rules and restrictions in this important area, our presumption should be to scrap them.
Notes to Editors
The Red Tape Challenge was launched by the Prime Minister on 7 April. It gives the public the chance to have their say on some of the more than 21,000 regulations that affect their everyday lives.
The campaign has six cross cutting themes that affect all businesses and are open throughout the whole of the campaign. The six cross cutting themes are:
Employment law;
Pensions;
Company law;
Equalities;
Health and Safety; and
Environment legislation.
For each sector theme, there is an experienced 'sector champion' who will provide expert knowledge on the issues faced by those on the shop floor. The champion acts as an intermediary between the sector and Government and help to direct the web-based debates and discussions.
The Government's plan for growth document (External PDF, HM Treasury)
The Challenge process does not include legislation or regulations falling within the responsibilities of the devolved administrations.
Licensing was considered as part of the second Red Tape Challenge theme on hospitality, food and drink
ADDITIONAL COMMENTS
Feargal Sharkey, Chief Executive, UK Music said:
We are delighted that Government has adopted such a forward-thinking approach. Enabling live music to flourish has potential to drive social cohesion, entrepreneurialism and economic growth. UK Music warmly welcomes this consultation and all other measures that would remove red tape for the benefit of musicians and creative talent.
Robin Simpson, Chief Executive of Voluntary Arts said:
In recent years the escalating burden of entertainment licensing and similar regulation has become a major obstacle to amateur arts groups putting on small local events and performances. From a few acoustic musicians playing in a pub, to public workshops and small local festivals, the complexity and cost of regulation originally intended for much larger-scale events has had a detrimental effect on hundreds of thousaands of volunteers who give their time for the benefit of their communities.
Voluntary Arts therefore welcomes these proposals to reduce the regulatory burden on the tens of thousands of amateur arts group across the country who contribute so much to the Government's vision of a Big Society.
Christine Payne, General Secretary of Equity, said:
We commend these proposals as a visionary solution to a long running problem in the live entertainment sector. Freeing up venues to put on plays, live music, dance performances and film will provide a much needed boost for our communities, it will help to create more opportunities for artists and will enable young performers to get the exposure needed to kickstart their careers".
David Butler, OBE, chief executive of the National Confederation of Parent Teacher Associations (NCPTA) said:
NCPTA is delighted by - and fully supports - proposals for the deregulation of entertainment licensing in the UK.  These requirements have done much to hinder the work of Parent Teacher Associations (PTAs) which have limited their activities because of the administrative burden imposed.  Additionally, the costs of obtaining a licence have reduced the funds raised to benefit education and children.  NCPTA has long argued that there is insufficient risk posed by PTA activities - for example, children's discos, family film nights or teenage band contests - to justify the regulatory regime.   The Government is to be congratulated on taking this step which will be significant in allowing PTA activity to flourish.
Brigid Simmonds OBE, Chairman, Tourism  Alliance said:
The Government deserves real credit for looking at ways of sweeping away some of the red tape that gets in the way of music and other types of entertainment. The whole tourism industry in Britain could be an engine for creating new jobs, so removing restrictions on providing entertainment in pubs, schools, historic houses, arts and other venues would be a great move.
Venues wanting to put on music or other entertainments often have to apply to their Local Authority for permission - an unnecessary burden for business and council alike. If the Government were to sweep these unnecessary restrictions away, this would be great for the whole tourism industry. 
I hope the Government makes good progress in cutting this red tape. With the Olympics and the Queen's Diamond Jubilee, next year is hugely important for the whole tourism and hospitality sector.
Deborah Annetts, Chief Executive of the Incorporated Society of Musicians (ISM) said:
We welcome the consultation and look forward to these ambitious proposals enabling musicians to perform across England and Wales. This is fantastic news for all who have been campaigning against the costly bureaucratic licensing regime that stifled music and harmed our economy.
Press Enquiries: 020 7211 2210
Out of hours telephone pager no: 07699 751153
Public Enquiries: 020 7211 6000
Published 12 September 2011