Government plans to deliver savings and protect the frontline
The Home Secretary has today told officers that their pension age will be considered separately from most of the public sector.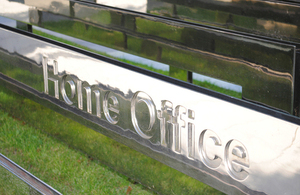 This follows a report into public service pensions by Lord Hutton which said that the police pension age should reflect the unique demands placed on officers.
Addressing officers at the Police Federation Conference this morning, Theresa May explained that the police are not being singled out for cuts and that action must be taken across the public sector to address the budget deficit.
Read the full text of her speech on this website.
Grave financial crisis
She said: 'I know how worried you are about the cuts. I know how angry some of you are. I know the difficulties that spending cuts will mean.
'But let's remember why we've got to do this. We have just been through the gravest financial crisis since the Second World War. We now face the biggest budget deficit in our peacetime history.'
Mrs May told policing representatives that a review of police pay and conditions by Tom Winsor - which is being considered by the Police Negotiating Board - will make them 'fair to you and fair to the taxpayer'.
She explained that while the service will be modernised, bureaucracy cut and chief constables helped to make savings in the back office, police pay has to be part of a package of savings.
'I am sure that every single person in this room - and indeed members of the public outside it - would prefer us to look at pay and conditions rather than lose thousands of posts,' she said.
Finest officers in the world
At her second Police Federation Conference as Home Secretary, Mrs May praised the efforts of the 'finest police officers in the world'.
'Our police don't strut around with hand guns and dark glasses,' she said, 'you get out into the community' and 'treat people fairly'.
'For that, every single person in this country owes you an enormous debt of gratitude,' and, she concluded, 'I trust you to get the job done.'
Published 18 May 2011