Government Olympic Communication service to launch
Dedicated team for government communications during London 2012 opens for business this week.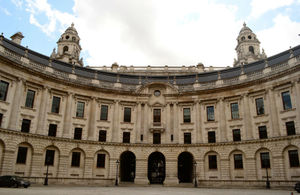 The Government Olympic Communication (GOC) press office will go live from tomorrow.
It will provide a single point of contact for London 2012-related media enquiries on behalf of all UK Government departments and agencies from the arrival of the Olympic Torch in the UK until the end of the Paralympic Games on 9 September.
It will be run by existing communications staff from across Government and will provide:
a dedicated team to deal with media queries related to the Government's role in London 2012;
a single place to request interviews with ministers from across Government;
media opportunities in the run-up to the Games;
a dedicated website for the media, bringing together news on the Games from across Government;
@2012govpress - a dedicated press office twitter feed.
The GOC team will operate seven days a week and can be contacted on +44 (0)20 7271 1700 and mediaenquiries@goc2012.gsi.gov.uk
You can also follow the @2012govuk twitter account for non-press information about London 2012, or view the London 2012 section of our website.
Office hours:
14 May - 24 June: 0800 - 1800
25 June - 8 July: 0700 - 2200
16 July - 12 August: 24 hours a day
13 August - 26 August: 0700 - 2200
27 August - 9 September: 24 hours a day
A duty press officer will be available outside of office hours.
Further information
Published 18 May 2012