Press release
Government makes it easier to crackdown on nuisance calls crooks
From December 30, ownership of the Telephone Preference Service (TPS) will be transferred from Ofcom to the Information Commissioners Office (ICO).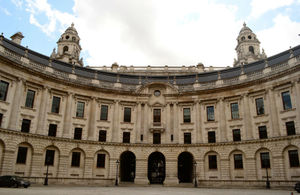 Telephone Preference Service is moving from Ofcom to the ICO.
Transferral of powers will mean that ICO can deal with complaints at a quicker rate.
Complaints against rogue callers will be even easier to make thanks to new Government plans to tackle nuisance callers.
TPS is a free service for mobile and landline phone users, which blocks unsolicited sales and marketing calls.
Minister of State for Digital and Culture Matt Hancock said:
"Nuisance callers are a blight on society, causing significant distress to elderly and vulnerable people. We have been clear that we will not stand for this continued harassment. Last month, we announced plans to make directors personally liable for nuisance calls. Now, we are going to strengthen the enforcement of the rules by giving the Information Commissioner powers to act, all part of our on-going campaign against rogue callers.
"This measure will enable complaints arising from nuisance calls and faxes to be dealt with more quickly."
At present, Ofcom keeps up-to-date registers of the telephone and fax numbers of people who have notified TPS that they do not wish to receive direct marketing calls.
But by placing responsibility for the service with the ICO, which currently dishes out fines to nuisance call crooks, it will be even easier for the ICO to go after rogue companies in breach of the Privacy and Electronic Communications Regulations (PECR).
It further has the power to clamp down on organisations that make unsolicited telephone calls to those registered to TPS without their consent.
And, as the ICO will have direct access to the data, it will also have control over how the register is maintained, as well as how complaints are recorded and handled.
This latest step is just one of a number of measures Government is undertaking in a bid to tackle the scourge of nuisance calls. Government recently announced that from Spring 2017, it would be seeking to slap company bosses and firms with fines of up to £1 million, if they are found to be in breach of PECR.
Prior to this, only businesses were liable for fines, many of which try to escape paying nuisance call penalties by declaring bankruptcy - only to open up again under a different name.
Further measures have included forcing companies to display their caller ID and working with Trading Standards to provide call blocking devices to vulnerable members of society.
Information Commissioner Elizabeth Denham said:
"Transfer of the TPS to us will mean complaints about rogue cold callers will be passed even more efficiently to our enforcement officers. That will give us more information about the culprits and help in our bid to come down hard on the law breakers and stop nuisance calls."
To date, the ICO has issued fines totalling almost £3.7million to companies behind nuisance marketing. And this year alone, the ICO has fined firms responsible for more than 70 million calls and nearly 8 million spam text messages.
More than 114,000 nuisance calls and texts have been reported to ICO this year.
Notes for editors:
The figure relating to 114,000 nuisance calls and texts relates to the period 1 January to 30 September.

Reporting a nuisance call is simple - visit the ICO website - www.ico.org.uk or call their helpline - 0303 123 1113 - and they will take it from there.
Media enquiries
DCMS News and Communications team on 020 7211 2210.
Published 7 December 2016