Press release
Government launches consultation on Consumer Credit Regulation
The Financial Secretary and the Minister for Consumer Affairs launches consultation on transferring consumer credit regulation.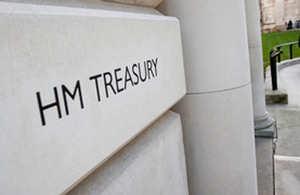 The Financial Secretary to the Treasury, Mark Hoban, and the Minister for Consumer Affairs, Edward Davey, today launched a consultation on transferring the regulation of consumer credit from the Office of Fair Trading (OFT) to the new consumer protection and markets authority (CPMA).  The Government announced the creation of the CPMA as part of its wider reform of the financial regulatory architecture in July.
The consultation document sets out the Government's preferred option, which is to bring consumer credit into the same regulatory regime as other retail financial services under the CPMA. The Government sees this as a real opportunity to improve the way consumer credit is regulated and to create a simpler, more responsive regime.
The Government believes that this option could deliver stronger protection for consumers, remove unnecessary regulatory duplication and burdens on business, and help to address anomalies that currently mean that similar products can be regulated under different regimes.
Mark Hoban said:
The Government is already delivering on its commitment to reform financial regulation, to avoid repeating the mistakes of the recent crisis. This is an excellent opportunity to bring the OFT's consumer credit regulation within the CPMA, creating a single regulator for retail financial services, with a single point of contact for business and consumers.
However, we do not underestimate the magnitude and complexity of such a reform, and recognise that any new regime must be flexible and proportionate, reflecting the diverse nature of the sector. We are committed to ensuring that the decision on bringing consumer credit into the scope of CPMA regulation reflects the needs of consumers and businesses, and to extensive engagement and consultation on this issue.
Notes for editors
The July HM Treasury consultation document "A new approach to financial regulation: judgement, focus and stability" set out the Government's plans to reform the institutional framework for financial regulation in the UK. The Government intends to create: a Financial Policy Committee in the Bank of England; a new prudential regulation authority as a subsidiary of the Bank of England; and a strong independent consumer protection and markets authority (CPMA). The Government announced in this document that it would consult on the merits of a transfer of responsibility for consumer credit from the OFT to the CPMA.

The initial consultation document and the Government's response are available on the HM Treasury website at http://www.hm-treasury.gov.uk/consult_financial_regulation.htm. The Government will present more detailed policy and legislative proposals for further consultation early in 2011.

Following the Public Bodies announcement in October, separate consultations will take place in 2011 regarding proposals to merge the competition functions of the OFT with the Competition Commission and reallocate some consumer functions to other bodies.
Media enquiries should be addressed to the Treasury Press Office on 020 7270 5238.
Published 21 December 2010