Press release
Government launches Balance of Competences Review on Police and Criminal Justice
On 1 May the Government launched a call for evidence on the balance of powers between the UK and the European Union (EU) on police and criminal justice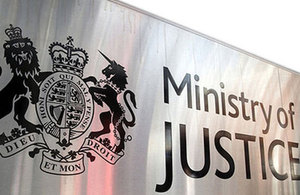 The Foreign Secretary launched the cross-Government Balance of Competences Review in Parliament on 12 July 2012, taking forward the Coalition commitment to analyse and examine the UK's relationship with the European Union (EU).
The police and criminal justice review is being conducted jointly by the Home Office and the Ministry of Justice. The Departments are seeking expert views from individuals and groups with relevant interest or experience in this area.
The call for evidence will be open until 24 July 2014.
Notes for Editors
The Balance of Competences review aims to deepen public and Parliamentary understanding of the nature of our EU membership and to provide a constructive and serious contribution to the wider European debate about modernising, reforming and improving the EU. It will not produce specific recommendations and will not prejudge future policy, nor will it look at alternative models for Britain's overall relationship with the EU. The review is an analytical, transparent and evidence-based process that will not make policy recommendations. It is Government-led but involves extensive consultation with a wide range of interested parties including think tanks, academia, business and Parliament.
The calls for evidence in the fourth consultation of the Balance of Competences review, launched today, cover: Economic and Monetary Union; Information Rights; Education; Enlargement; Voting, Consular & Statistics; and Subsidiarity & Proportionality; as well as Police & Criminal Justice. Together the first and second semesters have received over 1,000 submissions from a broad range of organisations across the UK and beyond.
The Police and Criminal Justice Report will look at the EU's competence in the field of policing and criminal justice. It will be broken down into three themes: judicial co-operation in criminal matters; policing, customs co-operation on criminal matters and internal security; and minimum standards in criminal procedure and law. Police and criminal justice measures adopted prior to the Lisbon Treaty are subject to the ongoing negotiations under Protocol 36 to the Treaties, introduced by the Lisbon Treaty, (the 2014 Decision) and are not being considered as part of this review.
Further information can be found on the www.gov.uk
Published 2 May 2014