Press release
Government introduces Bill to overhaul consumer insurance law
Government introduces Bill to overhaul consumer insurance law.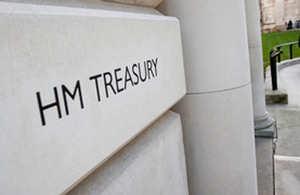 Today the Government has introduced the Consumer Insurance (Disclosure and Representations) Bill, which aims to radically change the relationship between consumers and insurance providers.
The Bill will give certainty to consumers and insurers by shifting the emphasis away from a consumer's duty to disclose all necessary information, to a requirement for insurers to ask particular questions and obtain specific information about their customers, before they issue an insurance policy.  
The current law has changed little since 1906, and with additional layers of regulation, has become complex and confusing for consumers, and expensive for the industry to administer.
The changes within the Bill, and its shift in emphasis, will provide better protection for consumers, while reducing the cost to industry.
Mark Hoban, Financial Secretary to the Treasury said:
The Government is committed to strengthening consumer protection in financial services and these reforms will help meet this commitment. They will provide a better deal for the consumer, while saving money for the industry and giving people the certainty they need when taking out insurance.
We have worked hard to consult all of the interested parties in producing this Bill and, as a result, it has received broad-based support, not only from consumers and legal groups, but from insurers and brokers as well.
Notes for Editors
Further details of the Bill are published on the Parliamentary website (external website, opens in a new window)

These reforms are based on the recommendations made by the Law Commission and the Scottish Law Commission in their 2009 report: "Consumer Insurance Law: Pre-Contract Disclosure and Misrepresentation" (Law Com 319/Scot Law Com 219) (PDF) (External website, opens in a new window)

The Law Commission and the Scottish Law Commission's report (PDF) followed a full consultation paper setting out detailed proposals for reform and which attracted 105 written responses.

The current law is set out in the Marine Insurance Act 1906 ("the 1906 Act"), and imposes a duty on consumers to tell insurers anything which would: "influence the judgment of a prudent insurer" in fixing the premium, or deciding whether to take the risk. Many consumers have little idea of what might influence a prudent insurer, yet the penalties for failure to disclose information to insurers are harsh. 

To mitigate the harshness of the 1906 Act, consumer insurance has been the subject of an array of industry codes, Financial Services Authority rules and Financial Ombudsman Service discretion. These various rules are overlapping and inconsistent, adding to industry costs.
Non-media enquiries should be addressed to the Treasury Correspondence and Enquiry Unit on 020 7270 4558 or by e-mail to public.enquiries@hm-treasury.gov.uk
Media enquiries should be addressed to the Treasury Press Office on 020 7270 5238.
Published 17 May 2011