Press release
Government funds pilots to help women find quality part-time jobs
Timewise accreditation scheme will allow 10 local authorities to launch pilots to find jobs for people who need to balance work and family.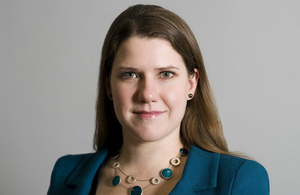 A scheme that helps mothers secure high-quality, part-time and flexible jobs is set to get £100,000 of government funding. The Timewise Councils' accreditation scheme is currently helping 6 local authorities create work for men and women who need to balance work and family. The funding will allow 10 additional local authorities to launch pilots in their area.
Timewise will receive a further £75,000 for its Women Returners Scheme, a pilot scheme aimed at encouraging private sector companies to look at how jobs are designed, particularly senior roles, for part-time working, job sharing or flexible working. The scheme will initially work with 5 corporate partners and includes the development of a national register of women returners.
Women are far more likely than men to work part time and on a flexible basis, and much of the part-time work currently available is low skilled and low paid. Evidence suggests many women working in these jobs are 'working below their potential', and are not using their skills as effectively as they could. A history of women working part time is also a significant cause of the gender pay gap.
Minister for Women and Equalities Jo Swinson said:
I am delighted that this scheme is proving successful; I hope that the new schemes offer even more women the opportunity to balance work with their family.

It is vital that we remove the barriers for women to return to work. That is why we have extended the right to request flexible working to all employees, introduced shared parental leave and expanded free childcare.
Timewise launched its accreditation programme in Camden in 2014 and has been working successfully with Stoke-on-Trent, Enfield and Waltham Forest councils, Leicestershire county council, North Dorset district council and Carlisle city council since the beginning of 2015.
For further information on Timewise Councils, visit www.timewise.co.uk.
Published 17 March 2015