Government efficiency review published
According to Sir Philip Green's review on government efficiency, the government has failed to make the most of its scale and buying power.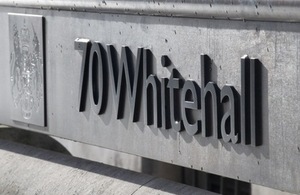 Sir Philip Green has published his review into government efficiency. The review found that the government has consistently failed to make the most of its scale, buying power and credit rating.
Sir Philip Green was appointed by the Prime Minister on 13 August to review government efficiency.  His focus was the procurement of goods and services like IT, travel, print and office supplies, and the management of the government's property portfolio.
Welcoming the review, Cabinet Office Minister Francis Maude said:
The scale of the waste uncovered by Sir Philip and his team is staggering.  His review shows that for too long there has been no coherent strategy to make government operate more efficiently.  We know that government is very different to business.  But that does not mean that it should not act in a more business-like manner.  Every pound that we can take out of the cost of government is a pound we can protect on the front line. Our over-riding aim is to protect the quality of front line services and to protect the jobs of dedicated public sector workers.
Sir Philip and his team were given access to departments' resource accounts and information on government contracts and leases.
The review has revealed the poor quality of much of the data relating to where and how government spends its money.  In addition, a lack of a centralised approach to buying goods and services has allowed departments to pay hugely different prices for the same items.
Published 11 October 2010