News story
Government consults on ending smoking in cars carrying children
The consultation seeks views on draft regulations that would prohibit smoking in private vehicles carrying children.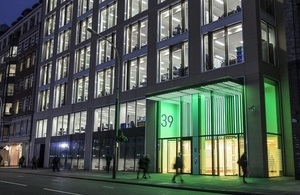 In February, Parliament voted in favour of legislation that would make private vehicles carrying children smoke-free. The government is now consulting on the practicalities of the regulations.
The consultation on ending smoking in cars carrying children will run for 6 weeks until Wednesday 27 August.
The changes would extend existing smoke-free laws to make it an offence to smoke in a private vehicle with someone under 18 present or to fail to prevent smoking in a private vehicle with someone under 18 present.
The proposed regulations would not apply to a driver on their own in a car.
Public Health Minister Jane Ellison said:
Protecting and improving children's health is a priority and this is just one measure we plan to introduce to help achieve that goal. The only effective way to protect children from secondhand smoke is to prevent them breathing it in in the first place. We want to build on this country's record on smokefree places.

Exposure to secondhand smoke is a serious health hazard, especially to children and a significant number of children say that they are exposed to secondhand smoke in private vehicles.

I have been asking children in my constituency what they think and I urge everyone - children and adults - to contribute their views to the consultation.
Research shows that children from poorer backgrounds are generally more heavily exposed to secondhand smoke. Previous campaigns have successfully changed some people's behaviour and, ahead of these regulations taking force, the government will run further campaigns.
The World Health Organization found that secondhand smoke is a real and substantial threat to child health, causing a variety of adverse health effects including increased susceptibility to lower respiratory tract infections like pneumonia and bronchitis, worsening of asthma, middle ear disease, decreased lung function, and sudden infant death syndrome.
Published 15 July 2014