Government commits to child protection rules
Strict controls on video-on-demand services will be secured.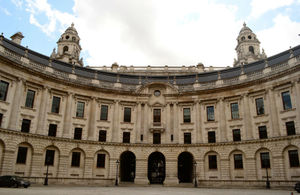 Rules to prevent children from accessing hard-core pornographic material through video-on-demand (VoD) services will be secured, the Government has announced today.
Explicit but legal material which would be classified as R18 can currently only be made available through VoD services if controls such as pin protection are in place to prevent children from accessing it.
Following an Ofocm report published today which recommended a precautionary approach to protecting children and new legislation, Communications Minister Ed Vaizey has confirmed the existing controls will be secured. Ministers will also look at whether the legal position should be strengthened further by future-proofing legislation as part of the Communications Review.
"The Government is clear that children must be protected from harmful content, on television or online," Mr Vaizey said. "We have made it a priority to address the concerns of parents that their kids are being exposed to material that's not appropriate for them to see."
The review will look at the availability of both R18-type material and video content which is stronger than that classified as R18 by the British Board of Film Classification but still might be made available to adults.
Ensuring the effectiveness of strict controls on VoD services will also complement the recommendations made by Reg Bailey in his independent review of the commercialisation and sexualisation of childhood, Letting Children Be Children.
Further information
Published 28 June 2012