News story
Government calls time on public sector parachute payments for boomerang bosses
New changes will stop highly paid bosses getting to keep generous exit payments when they leave one organisation only to join another.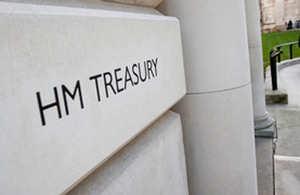 Tens of thousands of highly paid public sector bosses are to be forced to pay back their golden goodbyes, or exit payments, if they return to the sector within a year.
The government is delivering reforms to the revolving door culture that currently exists in some parts of the public sector by bringing nearly double the number of public sector bosses under the scope of new clawback legislation.
The changes will stop the practice of highly paid bosses getting to keep generous exit payments when they leave one organisation only to join another within months.
Until the government set new rules around the recovery of public sector exit payments earlier this year it was not a legal requirement for public sector bosses who received an exit payments to pay it back if they got a new job in the public sector.
Today's changes build on those new rules which were set out in the Small Business, Enterprise and Employment Act 2015. They mark the next step in the government's plan to modernise Britain's public services and will come into force in April 2016.
The proposed rule changes will mean that over 90,000 public sector bosses are in scope of the measure and create a more consistent approach across the public sector by:
ensuring that the rules apply to anyone earning £80,000 or more rather than £100,000 as was previously the case

ensuring that the rules now capture 'returns' to any public sector body instead of to the same part of the public sector. Previously, the rules only applied to someone returning to the same 'sub-sector' e.g. health or education, but did not stop people moving between them
Separately, the government is taking forward changes that mean that no public sector exit payment can be more than £95,000 and will also publish further guidance on public sector pay rules in the new year.
In total, the government has already saved £12 billion through its reforms public sector pay and conditions and the measures being on consulted today will deliver further value for money for the taxpayer.
Chief Secretary to the Treasury, Greg Hands said:
It is unacceptable that in the past, working taxpayers have had to fork out for golden parachute payments for highly-paid public sector workers who then go on to get jobs in another part of the public sector.

Some of these payments have been worth hundreds of thousands of pounds. We've already delivered on our pledge to end six-figure pay-offs in Whitehall.

Now we're going further, and delivering a system that will mean exit payments are clawed back if public sector workers who get them simply join another organisation within months.

We are determined to deliver more for less in public services, so that the taxpayers who fund them get the very best value for money.

Today's consultation on regulations to recover exit payments is just the latest step in modernising terms and conditions in the public sector, which has already saved taxpayers £12 billion over the last parliament.
Published 20 December 2015