Press release
Government acts to protect Openreach employees' pension fund
The Government intends to clear the legal path for the separation of BT and Openreach by maintaining existing pension protections for employees – paving the way for better broadband for consumers across the country.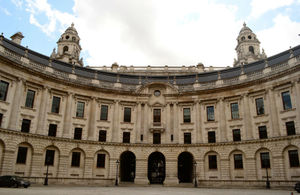 Ministers have tabled an amendment to the Digital Economy Bill
Will maintain Government guarantee for BT Pension Scheme members in new separated Openreach
Paves the way for greater independence of Openreach from BT
An amendment has been tabled to the Digital Economy Bill introducing a power to maintain the Crown Guarantee for BT workers who become part of the separated Openreach.
The move follows Ofcom's announcement last week that a deal had been struck to see telecoms infrastructure arm Openreach become a distinct company with its own staff, management, purpose and strategy - laying the ground for more full-fibre broadband and investment to improve broadband speed and reliability. At the time Ofcom highlighted the importance of maintaining the Crown Guarantee to implementing the agreement.
When BT Corporation was privatised in 1984 the Government wanted workers' pensions protected in the unlikely event the new BT PLC became insolvent. The Government therefore assumed responsibility for the liabilities associated with those in the BT Pension Scheme at that time, through backing the Scheme with a "Crown Guarantee".
The Government is now legislating so that the existing Crown Guarantee on BT pensions can be amended to apply to affected members of the relevant BT pension scheme who transfer to the new Openreach company. This will be subject to the satisfactory progress of Ofcom's proposed legal separation of BT Openreach.
Secretary of State for Culture, Media and Sport Karen Bradley said:
The legal separation of Openreach is important for delivering better broadband for consumers throughout the UK.
A more independent Openreach which treats every broadband provider fairly should increase investment, bolster competition, and help give the country the connectivity it needs.
This amendment clears a hurdle identified by Ofcom by allowing the Government to maintain pension protections for BT Pension Scheme members who transfer to Openreach. It will help secure the voluntary separation of BT and Openreach and provide peace of mind to affected workers.
ENDS
Published 15 March 2017