Governance statements – guidance update published
The updated guidance published outlines the requirements for completion and submission of 2011/12 governance statements for strategic health authorities (SHA), primary care trusts and NHS trusts.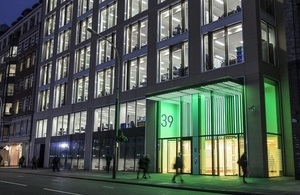 The governance statements - guidance update forms part of the annual accounts as defined in chapter 1 of the NHS manual for accounts. Submission requirements for NHS bodies remain the same as set in the accounts:
23 April 2012 - NHS bodies give copies of their governance statement to auditors
11 June 2012 - auditors send signed original copies of the governance statement to the Department of Health (DH).
The above dates are distinct and separate from SHA collation requirements. Following feedback from you we have revised the additional timetable requirements for SHAs:
NHS organisations should supply their respective SHAs with copies of draft governance statements, along with head of internal audit opinions by 23 April
each SHA should collate and assess significant issues from within their area. This should include confirmation of whether any significant issues identified might warrant attention at a national level. Helen Hamilton will supply proformas for SHA completion SHAs should send this information back to Helen by 4 May.
Published 28 March 2012