Gourmet coffee from DR Congo to hit UK shelves
Sainsbury's is helping to rejuvenate the coffee industry in the DRC and Malawi by releasing a new limited edition Fairtrade coffee.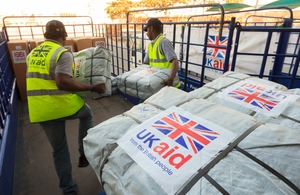 Sainsbury's is helping to rejuvenate the coffee industry in two African countries by releasing a new limited edition Fairtrade coffee that will see the first high quality coffee from the war torn Democratic Republic of Congo available in the mainstream market since the 1960s.
The coffee is a blend of beans from the Sopacdi cooperative in DRC and the Mzuzu cooperative in Malawi, creating a unique Fairtrade coffee blend that is being launched at Sainsbury's this week, in time for Fairtrade Fortnight and Red Nose Day.
In DRC, the project marks the start of a revival of the coffee industry in the Lake Kivu region, where most of the more than 4,000 tonnes of Arabica coffee produced annually, is currently smuggled out of the country, due to lack of formal market opportunities. It is estimated that around 1,000 people die every year as they attempt to transport their coffee illegally across Lake Kivu into Rwanda in search of higher prices.
The Mzuzu cooperative faced different challenges. The established agricultural system was vulnerable to changing climatic conditions and overly dependent on expensive inorganic fertilizers. To secure the quality and increase the yields of this coffee in the long term, Mzuzu farmers are developing more sustainable production systems.
The smallholder farmers in both regions are able to grow coffee at altitudes and on soils ideally suited to the production of speciality coffees, however they struggle to access markets for a variety of reasons, including achieving consistent high quality, lack of certifications or lack of consumer association of the DRC or Malawi with high quality coffees.
The Secretary of State for International Development, Andrew Mitchell said:
"Trading with a large UK retailer will make a big difference to the livelihoods of farmers in Malawi and the Democratic Republic of Congo. This is a step towards the two countries being widely recognised as coffee growing nations.
"Trade drives growth, which in turn creates jobs and wealth in communities. Through trade we can help people to pull themselves out of poverty. Ensuring farmers and other producers get a fair price for their produce and effort is central to this. Trade will soon become a central theme across our aid programme, particularly in Africa, helping developing countries including those emerging from conflict tackle the obstacles that prevent them from making the most of trading opportunities."
The project is a joint partnership between Sainsbury's, Comic Relief, Twin Trading, Finlays and the two African smallholder cooperatives. The organisations have worked together to develop the coffee, which has been part funded by DFID's Food Retail Industry Challenge Fund (FRICH), which aims to find innovative ways to bring more food from Africa to UK consumers.
Published 24 February 2011