Mr Stunell urged all homeowners, landlords and tenants to go online and use a new tool that compares the different measures they can use to …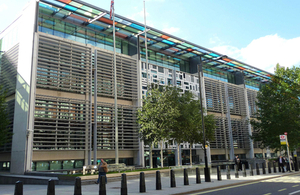 Mr Stunell urged all homeowners, landlords and tenants to go online and use a new tool that compares the different measures they can use to save energy, and crucially save money too.
Anyone looking to make their home more environmentally friendly can go to the new EPC Adviser, look up their Energy Performance Certificate (EPC) and then click on the options available.
These can range from low-energy lighting, which can cost as little as £2.50 for new bulbs, to larger measures such as installing wind turbines and solar panels.
Consumers will also be able to see the savings they can make on their fuel bills, as well as the improvement they can make to the rating on their Energy Performance Certificate.
Communities Minister Andrew Stunell said:
More carbon emissions come from our homes than from our cars, so it is vital that we all play our part in reducing emissions from the built environment.

But despite receiving an Energy Performance Certificate, new owners landlords and tenants often don't know where to begin to make the necessary changes to 'green up' their home.

The EPC Adviser tool published today changes that. It gives valuable information on the things people can do - from using low-energy light bulbs and getting the loft insulated, to installing solar panels and wind turbines.

Those using this new online support will also be able to see the potential savings these measures can make to their energy bills, meaning they can save money as well as saving carbon. I would urge everyone with an EPC to go online and see what they can do to make their homes greener and cheaper to run.
The EPC Adviser forms part of a wide range of measures the Government is taking to help reduce energy emissions from homes. The Green Deal will be a new and radical way of making energy efficiency affordable for all, whether people own or rent their property. The upfront finance will be attached to the building's energy meter. People can pay back over time with the repayments less than the savings on bills, meaning many can benefit from day one. It will help save carbon, energy and money off fuel bills. Legislation to put the Green Deal on a statutory footing will be introduced shortly.
In future, it is planned that the EPC Adviser will link directly to Green Deal providers and enable consumers to quickly and easily arrange for money saving improvements to be made to their home at no upfront cost .
Notes to editors
The EPC Adviser is published today at: epcadviser.direct.gov.uk (external link).

The latest 2008 figures show that homes are responsible for 27 per cent of the UK's CO2 emissions, while cars are responsible for 15 per cent of CO2 emissions.

A new report, Focus on Behaviour Change, is published today and gives advice to councils and other organisations looking to offer help and support to homeowners looking to go green. Details can be found at: www.communities.gov.uk/publications/planningandbuilding/energybehaviourchange.
Twitter
Keep up to date with the Department by following us on Twitter (external link).
Media enquiries
Visit our newsroom contacts page for media enquiry contact details.
Published 30 November 2010