Press release
Gateshead man allowed unlicensed vehicle dismantling
Community order for man who admitted breaking environmental permit law.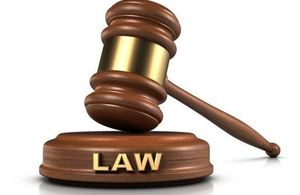 A Gateshead man has admitted to knowingly permitting unlicensed vehicle dismantling to take place on land he was renting.
Paul McKenzie allowed Tyne Auto to trade from a site in Brewery Lane, Gateshead, which contained more than 200 wheels and tyres, assorted engines, exhausts and other vehicle parts.
He was told repeatedly by the Environment Agency to stop dismantling vehicles on the land but continued operating without a permit in place designed to protect the environment.
McKenzie, 44, of Queen Square, Gateshead, pleaded guilty to a charge against Environmental Permitting Regulations when he appeared at Sunderland Magistrates Court on Thursday, May 7.
He was sentenced to a 12 month community order and 250 hours of unpaid work, as well as being ordered to pay £2,000 costs.
Counsel Andrea Parnham, acting on behalf of the Environment Agency, told the court that the site was visited on several occasions when evidence was gathered to show what was going on there.
On one visit officers saw the defendant with a recovery truck which was hitched to a Volkswagen car. On another visit officers found a car on its side that had been set alight.
Checks on a number of vehicles on the Brewery Lane site identified at least seven of them had been sold for scrap as MOT failures or "write offs".These vehicles had been disposed of by contacting Tyne Autos through one of a number of websites.
McKenzie had originally claimed the cars belonged to his cousin and were going to be restored or repaired.
He challenged the need for an environmental permit, saying he was simply "moving second hand cars around the site".
Waste crime has a detrimental affect on local communities and the environment and can undermine legitimate businesses. Anyone who has information about waste crimes can call Crimestoppers on 0800 555 111.
Published 14 May 2015