News story
Gambling protections and controls published
Local authorities given more power to control the number of betting shops opening in their area.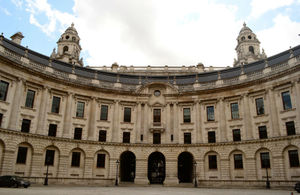 Gambling firms who want to open up new betting shops on the high street may find they are stopped from doing so under new plans to give local authorities more control over the make-up of their high streets.
Bookies who want to open new shops will have to submit a planning application and local councils will be able to refuse applications and stop new betting shops opening in their area.
In local communities up and down the country concerns have been expressed about the clustering of betting shops on some high streets. These changes give local communities a voice in deciding whether they want another shop opening and support a broader package of common sense measures to enhance and rejuvenate our high streets.
In the current system, a betting shop is in the same category as a bank or estate agent and can open without the need for a planning application when a premises becomes vacant. The changes to the use classes will mean that local councils can scrutinise the applications and refuse them where there are grounds to do so.
DCMS Minister Helen Grant said:
We want there to be a gambling sector that is vibrant and responsible. The government wants to make sure the industry is putting player protection and social responsibility at the heart of their businesses.
Planning Minister Nick Boles said:
This government is taking action to support healthy and vibrant local high streets. This is part of a wider set of measures designed to get empty and redundant buildings back into productive use and make it easier for valued town centre businesses like shops, banks and cafés to open new premises, while giving councils greater powers to tackle the harm to local amenity caused by a concentration of particular uses.
Communities Minister Stephen Williams said:
Across the country many people are concerned about the explosion in the number of betting shops in some high streets. The coalition government is determined to build a stronger economy and a fairer society with healthy and diverse high streets that aren't dominated by betting shops, this is why we are now giving councils tough new powers to prevent the proliferation of betting shops in their area.
On top of the planning changes the government is seeking a step change from the industry to put measures to protect players at the heart of their businesses and is looking at controls on gambling advertising. These include:
requiring betting firms to show how they are complying with social responsibility codes when they apply for a license
ensuring that controls on gambling advertising provide enough protection – especially to children and the vulnerable
working with industry to explore how a Think 25 initiative could help prevent underage access to gambling
The government has also set out plans for improved player protection measures on fixed odds betting terminals (FOBTs). We want players to be in control of the choices they make and the money they are spending. New measures include:
requiring FOBT customers who want to bet over £50 in one play to pay over the counter before they can begin to play meaning that they have to interact with staff
changing the rules so that at the start of play machine users must be presented with a choice to set limits on how much they want to spend and how long they want to play for
requiring larger operators to offer customer accounts and encourage take up so that players can track and monitor their spend via statements
provide regular warning messages and pauses in play to encourage players to be more aware of their gambling
strengthening the voluntary self-exclusion system so that players can make a single request to be banned from betting shops on a wider basis
Further information
Published 30 April 2014