G8 2013: new rules to bring unprecedented transparency on company ownership
Progress made on international policy ahead of G8 summit also on tax information sharing and capacity building in developed countries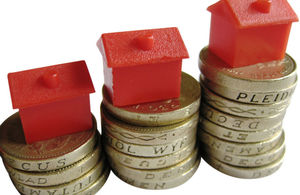 The government has announced that it is to introduce new rules requiring companies to obtain and hold information on who owns and controls them. This information is to be held in a central registry maintained by Companies House, where it will be accessible to law enforcement agencies and tax authorities.
The new rules are being put in place to combat the current lack of clarity about who really owns, controls and benefits from companies. This will make it harder to launder money, evade and avoid tax, finance terrorism, bribe officials, hide stolen assets and evade financial sanctions.
At next week's G8 summit, to be chaired in Fermanagh, Northern Ireland by the Prime Minister, G8 leaders are expected to commit to publishing action plans setting out the concrete steps they will take to increase transparency of beneficial ownership in their own countries.
As well as announcing the UK rules, the government has secured agreements from all the British Overseas Territories and Crown Dependencies to publish their own action plans.
A consultation on the design of the new rules, including whether the register of beneficial ownership should be publicly available, will be published by the Department for Business, Innovation and Skills (BIS) later in the summer.
Chancellor of the Exchequer George Osborne, said:
A company should know who ultimately owns or controls it - its beneficial owners - and it is essential that law enforcement and tax authorities have access to that information. These commitments demonstrate the concrete action we are taking ourselves but it is vital that we take collective international action through the G8 to tackle the international challenges of tax evasion, money laundering and illicit finance.
The news comes ahead of the Open for Growth: Tax, trade and transparency event, hosted by the Prime Minister and Deputy Prime Minister in London.
The Chief Secretary to the Treasury, Danny Alexander, will host a session on tax and will chair a discussion addressing the themes of tax evasion and illicit finance, tax transparency, and improving developing countries' ability to collect the tax due to them. He said:
At the G8 at Lough Erne next week, the Prime Minister and other leaders will promote an international tax system that is fairer to all, building our capacity to fight the global problems of tax evasion, tax avoidance and illicit finance in the developed and developing world.
I am totally committed to tackling tax avoidance and evasion at home and abroad. I will use today's event to drive forward the debate at an international level about how we can modernise the international tax laws and make everyone pay their fair share.
Earlier this year Prime Minister David Cameron identified tax as one of the three areas he wants to concentrate on during the UK's presidency of the G8 - alongside trade and transparency.
Photo by Images_of_money on Flickr. Credit: TaxFix.co.uk. Used under Creative Commons.
Published 15 June 2013