G-Cloud deadline extended due to popular demand – more opportunity for SMEs
Over 500 businesses have applied for the Cabinet Office's SME-friendly G-Cloud framework so far.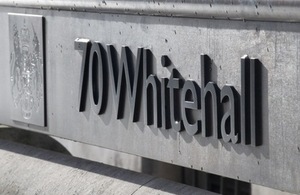 Over 500 businesses have applied for the Cabinet Office's SME-friendly G-Cloud framework and the deadline has been extended by almost 3 weeks to 19 December 2011 as a result. The framework is one of the most SME-friendly to date – approximately a third of the interested businesses are SMEs.
The tender, which invited businesses to apply for the opportunity to supply G-Cloud services, was published on 18 October and has already received 532 expressions of interest. The response prompted the Cabinet Office to review the deadline to give more companies an opportunity to apply.
G-Cloud services are a "pay as you go" approach to IT: adopting these services will allow the public sector to use "off the shelf" IT services, such as email, paid for on a usage basis rather than developing their own systems. This way the government can then use what it wants, when it wants it and avoid duplicating services that cannot be shared.
The framework, worth up to £60 million, is one of the most SME-friendly frameworks to date and has a number of aspects that make it more accessible to SMEs, including:
less stringent evidence of financial history required of all SMEs who apply
open procedure with no lengthy pre-qualification questionnaire (PQQ)
a simple spreadsheet with simple yes/no answers to the mandatory questions rather than lengthy questions
suppliers are asked what they can offer the government rather than dictating a complicated specification that stifles all innovation
services are provided on the suppliers' standard terms with a government overlay rather than a unique crown contract
regular updates are provided to the supplier community via twitter; and
an 'Apply Camp' was held to aid suppliers with the Tender process - this was live streamed and can be watched on Vimeo.
The initial G-Cloud framework will operate for 6 months and will include all suppliers that pass the simplified assurance processes. Successful suppliers will form the first public sector ICT marketplace, which are expected to be available to all public sector buyers via the "Application Store". Services available on the Application Store are likely to include: email, word processing, system hosting, enterprise resource planning, electronic records management, customer relationship management and office productivity applications. 
Minister for the Cabinet Office, Francis Maude, said:
G-Cloud is a sign of public sector IT becoming more flexible, modern and better value. The easiest way to think of cloud is as the IT equivalent of a Boris bike - pay for what you need when you need it, and forget about costly ongoing maintenance that you can live without.

It is also an example of government procurement changing - rather than rigid requirements expressed in overly complex tenders, we are asking suppliers what they can offer and setting out our requirements in the simplest way possible. Rather than being risk averse, we are exploring this new area of technology and looking for innovative solutions that will save taxpayers money.
Stephen Allott, crown representative for SMEs, said:
SMEs have been considered at every point possible, and the excellent response shows it's the right way to go - with hundreds of suppliers registering interest, many of them SMEs.

This is the most innovative framework I've seen since working at the Cabinet Office.  Thankfully it's not the only one. A consultancy framework announced just last week had similar features - simple steps that level the playing field for SMEs. Things are really starting to change.
The deadline for applications is now 3pm on 19 December 2011.
Published 7 December 2011