Press release
Future of NHS Informatics starts to evolve
As part of the strategy for the future delivery of NHS Informatics Tim Kelsey has taken up his appointment as the National Director for Patients in the NHS Commissioning Board and Charlie Massey has become Director General of External Relations for the Department of Health.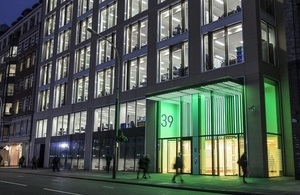 Katie Davis will step down as Managing Director for NHS Informatics as the future delivery of NHS Informatics begins to evolve. To ensure an effective handover, Katie will for a short while continue to support Tim Kelsey and she then intends to focus on being a full-time mum to her two children.
Katie said:
"I could not be more pleased with what we - as a team - have accomplished in the last year. We have made tremendous strides in moving towards a future where information and IT support the delivery of better patient care.
"I am very confident that we have the right future strategy, and the right people to deliver it. While I will miss everyone very much, it is the right time for me to move on so the future system we have designed can begin to work in the way in which we have designed it."
David Nicholson, Chief Executive of the NHS said:
"I would like to thank Katie for her dedication to NHS Informatics and professionalism. Katie has made a major contribution to the NHS, in promoting both the sharing and management of information to support better patient care and outcomes.
"She has made great strides in developing a strategy for the delivery of information and IT support to the future of health and care services and I wish her well for the future."
ENDS
Notes to editors
For media enquiries please ring the Department of Health press office on 0207 210 5477.
Published 6 July 2012