Future of Newport passport office
From March 2012, the Identity & Passport Service (IPS) will stop processing postal and online applications at Newport.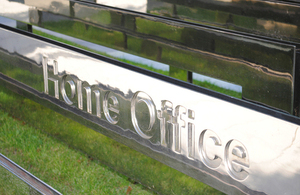 IPS will continue to provide a customer service centre at Newport serving South Wales and the South West of England.
This will mean that 150 full-time equivalent posts are retained - many more than were originally proposed.
Difficult time for staff
Home Office minister Damian Green said: 'We have always been committed to retaining a passport office to serve the people of Wales and after listening hard to what people have told us we will retain 150 posts at Newport, significantly more than originally proposed.
'I appreciate this will be a difficult time for staff in our Newport office,' she explained, 'but we have sought to reduce the impact of these difficult decisions as much as possible whilst making the savings and efficiencies we need to see across the business.
'IPS will continue to work closely with other government departments, local authorities and other agencies to find alternative opportunities and provide support to those people affected.'
Secretary of State for Wales Cheryl Gillan added that she was pleased to 'safeguard 150 Welsh jobs at Newport Passport Office'.
'Since the announcement last October, the Wales Office have worked closely in partnership with the IPS to secure as many jobs as possible at Newport.'
Public consultation
The announcement follows an extended 150-day consultation period with staff, trade unions and interested parties. 
You can read a summary of responses to the consultation on the publications page of this website.
Published 23 May 2011