News story
Further joint action between UK and France in Calais region
The UK will contribute £17 million to joint work with France to ease migrant pressures in the Calais region and further strengthen the UK border.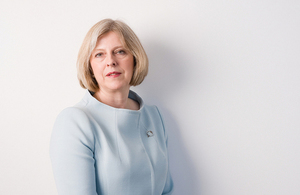 At the UK-France summit in Amiens today (Thursday 3 March), the Home Secretary Theresa May and French Interior Minister Bernard Cazeneuve reaffirmed their commitment to addressing the issues raised by the migration pressures in Calais and the surrounding area.
This contribution will be used for priority infrastructure projects to help the French police protect the road networks around the port of Calais. It will also:
fund efforts to give shelter to migrants in facilities in other parts of France
support the running of those facilities
enable further joint work to return migrants not in need of humanitarian assistance to their home countries
The £17 million contribution, to be made over the course of the next financial year, will be administered by the UK-France migration committee, made up of senior UK and French officials.
Home Secretary Theresa May said:
The situation in Northern France is a symptom of a wider international crisis, a crisis that shows no sign of easing in the short term. So it is important that we redouble our joint efforts to protect our border, move migrants in the region into more suitable facilities in France, and return those not in need of protection to their home countries.
The UK Government has already invested tens of millions of pounds to bolster security at the ports in northern France, and the UK and French governments have been working at pace to implement actions agreed in the Joint Declaration last August. Security at the Calais port and around the Eurotunnel site has improved significantly as a result.
We are committed to continuing our close working relationship with our French partners on this important issue.
The UK and France are already running joint communications visits in the camp in Calais, which inform migrants of their rights to claim asylum in France and give information on family reunification. At the summit today, it was also announced that the UK will second an asylum expert to the French Government from next week to assist in the handling of family reunification cases.
Published 3 March 2016