Further details on Right to Buy published
The Department for Communities and Local Government has provided further details following the Prime Minister's announcement on Right to Buy…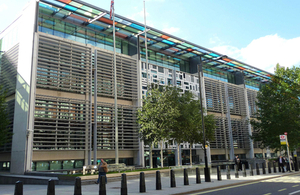 The Department for Communities and Local Government has provided further details following the Prime Minister's announcement on Right to Buy.
'Right to Buy - Questions and Answers' covers the key points on plans to raise Right to Buy discounts to a level intended to make the scheme attractive again, and to rejuvenate the housing stock.
Further details will be published shortly as part of the Government's Housing Strategy.
PDF, 13 kb, 2 pages
Published 2 October 2011