Fundraising recommendations for regional culture
Report shows how organisations outside London can boost philanthropy.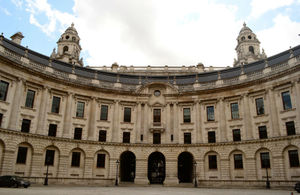 Cultural organisations, particularly outside of the capital, have been given a series of practical measures to improve fundraising in a report published today.
Philanthropy Beyond London is the second in a series of three independent studies commissioned by government looking at new ways of boosting arts philanthropy. The first report, on legacy giving, was published earlier this month.
London-based organisations receive about 80%t of all philanthropic donations in England, largely due to their size, approach and the concentration of donors in the capital.
The report, penned by Birmingham Opera Company chair Peter Phillips, makes 19 recommendations, including the introduction of "friends" schemes and for CEOs to make fundraising leadership one of their key priorities.
No quick fixes
Mr Phillips said the report did not offer quick fixes but "aims for progressive improvement" in accessing philanthropy.
He added: "With the current pressures on central and local government spending, I hope that it will provide some useful and practical pointers for organisations, particularly smaller ones, on developing the knowledge and skills to access philanthropy beyond the high concentration of wealth in London, building on the essential public funding of core costs, and on their own commercial income."
Culture Secretary Maria Miller said: "We are incredibly lucky in this country to have such a vibrant arts sector, which underpins our unique cultural heritage.
"That is not just about the big organisations in London; incredible creativity can be seen the length and breadth of the country. It is vital that we look at innovative ways to support those important cultural organisations."
Philanthropy beyond London in numbers
In 2010/11, private investment in culture outside London totalled about £125 million.
In the same year, it was worth £488 million in the capital.
Philanthropy makes up nine per cent of arts organisations' income as a national average.
In some regions, philanthropy is just 5.1 per cent of organisations' income.
In London it makes up 12.2 per cent of income - more than double that of some regions.
Further information
Published 28 November 2012