News story
Funding for new research into antibiotic-resistance bacteria announced
The Government is making £500,000 available for new research into antibiotic-resistance bacteria, it was announced today. Following a report…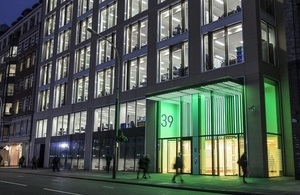 Following a report on the current level of knowledge on ESBL- producing bacteria (extended spectrum Beta lactamases), a potential threat to the treatment of serious infections, the Department believes that further research on ESBLs is urgently required.
ESBLs are enzymes produced by bacteria, making them resistant to some of the most widely used antibiotics in hospitals.
Announcing the funding for the research, Professor Dame Sally Davies, Chief Medical Officer and Chief Scientific Adviser, said:
'We are committed to preventing and treating infections effectively so we can give high quality care to patients. That is why we are calling for research proposals into the resistance caused by extended spectrum Beta lactamases.
'We welcome this report into ESBL-producing bacteria by our expert committees and I am looking forward to seeing exciting new research proposals in this important area.'
The report, ESBLs - A threat to animal and human health?, commissioned by the Department, is produced by members of the Advisory Committee on Antimicrobial Resistance and Healthcare Associated Infection and the Defra Antimicrobial Resistance Coordinating Committee.
The report summarises the scientific evidence and makes recommendations that will require discussion with stakeholders.
Published 7 February 2012