Funding change announcement for some national clinical audits from April 2012
The Department has written to Medical Directors, and Finance Directors of NHS Trusts and NHS Foundation Trusts informing them of a change in…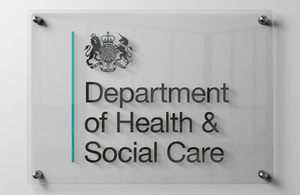 The Department has written to Medical Directors, and Finance Directors of NHS Trusts and NHS Foundation Trusts informing them of a change in the way that some national clinical audits will be funded from April 2012.
The NHS Standard Contract for acute hospital, mental health, community and ambulance services set a requirement that provider organisations shall participate in appropriate National Clinical Audits that are part of the National Clinical Audit and Patient Outcome Programme.
Read the letter, Driving quality and evidence through national clinical audits, from Sir Bruce Keogh, NHS Medical Director, and David Flory, Deputy NHS Chief Executive; and read more on the NHS Standard Contract.
Published 19 January 2012