Funding boost towards national No Second Night Out pledge
Housing Minister Grant Shapps has hailed the first steps toward a national network of homelessness support as £8 million grant funding was allocated…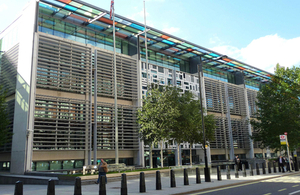 Housing Minister Grant Shapps has hailed the first steps toward a national network of homelessness support as £8 million grant funding was allocated to communities across the country to help them adopt London's flagship 'No Second Night Out' initiative.
Mr Shapps recently announced plans to establish a single new national phone line and website so that people across the country will know where to go and who to call to get help for rough sleepers in their area.
London's No Second Night Out pilot, introduced by the Mayor, works with members of the public to quickly identify people sleeping rough in the capital and provides them with the accommodation and support they need to get themselves off the streets.
The Minister said this £8 million allocation will help local communities get the services in place to support a national roll-out of the scheme, helping to ensure that nobody across the country will be forced to sleep on the streets for more than one night.
Welcoming the news, Housing Minister Grant Shapps said:
When economic times are tough, protecting the most vulnerable in society becomes even more important.
"That's why we have dedicated £8 million to extend No Second Night Out outside the capital and make sure that anyone who finds themselves on the streets quickly gets the help they need.
"A safe, warm place to stay is something that everyone should be able to rely on, so I'm delighted that 19 more areas will each receive this cash boost to help make sure that no-one will need to spend more than one night sleeping rough."
Nineteen communities across England are to get up to £250,000 each, delivered through the £20 million Homelessness Transition Fund, which was set up to help support the national rough sleeping strategy, Vision to end rough sleeping: No Second Night Out nationwide.
Commenting, Sharon Allen, Chair of the Fund's Grants Panel said:
In these difficult times, the funding announced today will help charities provide the vital support that many homeless people need to get back on their feet.
"The quality of applications and demand for help was extremely high. However, I am pleased that these grants will help protect essential services and develop new, more effective ways to stop people living on our streets."
Charities in the following areas are receiving funding to adopt No Second Night Out:
Twitter
Keep up to date with the Department by following us on Twitter (external link).
Media enquiries
Visit our newsroom contacts page for media enquiry contact details.
Published 23 December 2011