News story
Funding announced to help fight illegal money lenders and scams
The Government has today announced new funding to continue the fight against loan sharks and scams.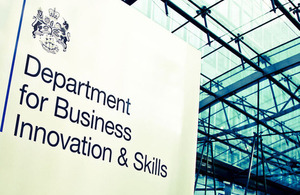 The Illegal Money Lending (IML) and Scambuster projects will be funded next year at approximately the same level as this year - receiving £5.2m and £3.2m respectively. Funding is expected to be similar in 2012/2013.
The Department for Business, Innovation and Skills will also restructure the IML project - moving away from regional teams to a structure that will see one team in England alongside national teams in Scotland and Wales. Action in England will be co-ordinated by a Birmingham based team that already covers five regions and has proved to be extremely successful. Expanding its role will bring efficiency savings, but should also bring even better results - with independent research showing that larger teams have proved more successful than smaller ones.
Consumer Minister Edward Davey said:
"These are good projects - they are taking the fight to loan sharks and scammers in communities up and down the country.
"It is extremely pleasing that despite the huge budget deficit we have been able to find the funding to continue this important work. People who prey on the vulnerable will not be tolerated and these teams will help lead the fight against these crooks.
"But at a time when extremely tough public spending decisions have to be made, we have also taken a long hard look at whether we can deliver the same outcomes in a more efficient way. I believe our new structure does exactly that - I'm confident it will bring efficiency savings and even better results."
Links
Published 29 December 2010